The Call From An Army Veteran That Left James O'Brien In Pieces
10 January 2018, 13:07 | Updated: 10 January 2018, 14:02
12 months ago, Andy in Slough called James O'Brien and he revealed the terrible state the army had left him in. Today, he called back - and the transformation is incredible.
James was discussing the new advert for the Army which told soldiers that it is already to cry, prompting howl of protest from critics claiming it was ridiculous political correctness.
That made Andy to call in again to completely agree with the Army's change of recruitment policy as he explained how "becoming emotionally aware" ended up saving his life.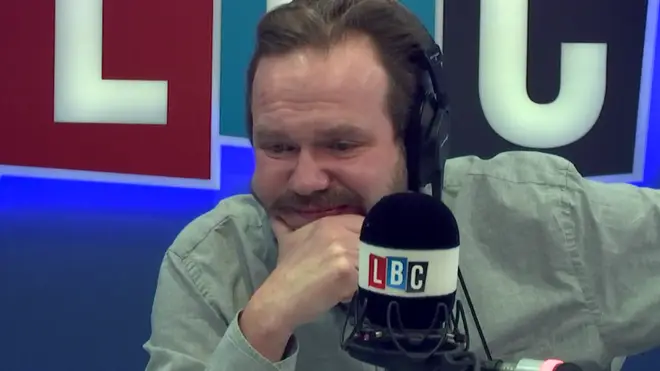 He told James: "I'm proof that this works.
"The choice of language - becoming emotionally aware - it's got this connotation that it's quite poncey. And it's not. If you become aware of what you're feeling, then you instantly disarm it.
"This is on the back of six months of sitting there in a room completely detached from my life. It's such a foolish, foolish way to think. It's not macho."
Andy explained how he lost the will to continue during his tour of Afghanistan and admitted he had given up on making it back home.
He added: "I spent the entire second tour manning up, but that's because I was in a position that I had to. There were blokes underneath me and I was responsible for their safety. So at the time, I couldn't allow myself that vulnerability.
"But my way to deal with it was to think of myself as already dead. I wasn't making it home, but if the others all made it home, then that's cool. And that's the way it was."
To prove how far Andy has come since he started to work on his emotions, listen to his heartbreaking call from last year.