The Call On Northern Ireland Which Left James O'Brien With His Head In His Hands
5 February 2018, 12:38 | Updated: 5 February 2018, 13:51
This is the call to James O'Brien which proves that Britain leaving the Customs Union will mean the end of Northern Ireland as we know it.
After Theresa May said Britain would "categorically" not remain in the Customs Union, James concluded that means Northern Ireland will not be the same after Brexit.
David in Ashford called up insisting there was another way and that the Good Friday Agreement could survive with just some of the important aspects of the Customs Union.
But when James asked him which parts we didn't need, David couldn't find even one.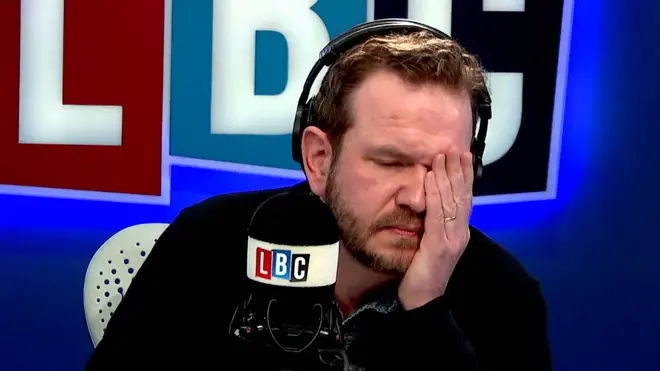 That left James with his head in his hands.
James told him: "The central premise of the Good Friday Agreement is that the two markets are identical. And one of them is staying in the Customs Union. So how can the other one not be identical?"
David insisted: "You can still respect the requirements. Not necessarily everything that is in the Customs Union."
When James asked for an example of something that could be dropped, David insisted he "wasn't an expert on the detail".
James' response: "Please don't do this. If you can't explain with a single example the principle where we could break our Good Friday Agreement commitment to regulatory alignment."
Watch the video at the top to see what happened next.