Everyone Needs To Hear The Shocking Abuse Gina Miller Has Received
24 January 2017, 13:49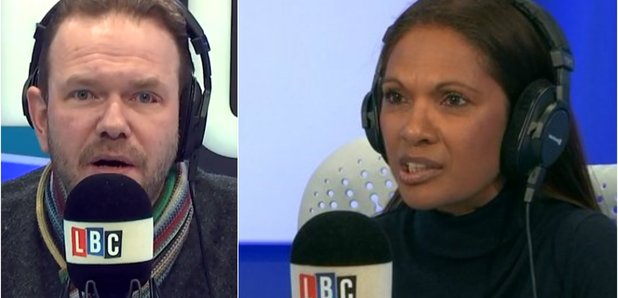 Gina Miller outlines some of the despicable abuse she has been forced to endure since she brought the Article 50 case to the High Court.
Ms Miller is the face of the campaign to ensure that parliament gets a vote on triggering Brexit and she outlined some of the terrifying threats that have been sent to her.
Speaking to James O'Brien on LBC, she said: "I've been told that as a coloured woman, I'm not even human. I'm a primate, so I should be hunted and have my head mounted.
There are Facebook campaigns to, I'm sorry to say on daytime radio, to do horrible sexual acts to me. Threats that I should watch my family be killed and burned. That I should be the second Jo Cox."
Ms Miller said that these are not simply the harmless threats of people hiding behind computers, but pre-meditated abuse.
She added: "And this perception that's on social media it's keyboard warriors. These are people who have taken the time to address an envelope, put a first class stamp on, walk down the street, put it in a postbox.
"This is premeditated. This is not just keyboard warriors."
The government's appeal against Ms Miller's case was rejected by the Supreme Court this morning, meaning that Theresa May cannot trigger Brexit without an act of parliament.