This Is James O'Brien's Face As He Explains Irish Border To Yet Another Brexiteer
7 June 2018, 13:33 | Updated: 15 October 2018, 11:03
This Brexiteer told James O'Brien that Britain would succeed outside the EU because we can trade with Peru and Mexico instead.
Discussing the problem with the Northern Ireland border - which many speculated would lead to the resignation of David Davis today - Charles asked him: " A hard border, most people would agree, would bring back Troubles in Northern Ireland, which would also spill over into the Republic.
"So, why would the Republic, against their own interest, want to build a hard border with Northern Ireland?"
- The Northern Ireland Border: Why is it causing a Brexit headache?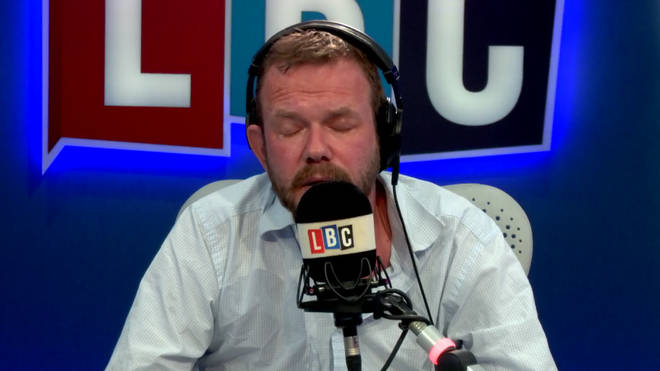 Calmly and with an incredible sense of resignation, James informed him: "They don't want to build a hard border, but under the terms of European Union membership, they would have to.
"Because you cannot have no checks between two customs unions. Otherwise, there's no point being in a customs union or a trade agreement."
Charles insisted: "You don't have to actually have physical checks though."
But James signed: "No, you specifically do."
Charles then insisted that growth markets like Peru mean we could improve outside of the EU.
You can see the frustration on James's face in the video at the top of the page.