Trump Sending A Message To Leaders With Right-Wing Team, Says James
14 November 2016, 11:46 | Updated: 14 November 2016, 11:50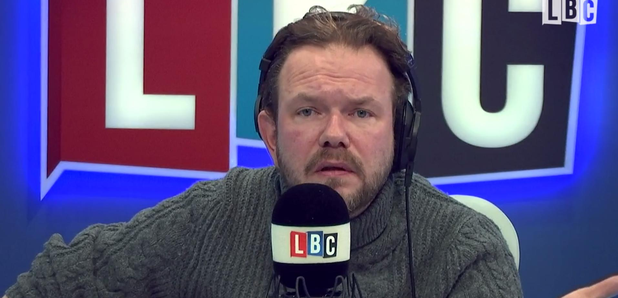 James O'Brien believes Donald Trump is sending a message to other world leaders that he is going to carry on regardless after appointing a controversial right-wing strategist.
Steve Bannon was the editor of a website called Breitbart, when it ran articles such as "Would you rather your child had feminism or cancer?"
Speaking on his LBC show, James said of Trump: "He does appear to be an enabler of racism or fascism or bigotry or whatever you want to call it. And yet, at the same time he has been elected president of what used to be called the 'Free world'.
"So what do we do? Do we just treat him like Ronald Reagan? Do we just treat him like Bill Clinton? Do we just treat him like Barack Obama?
"Or do we do what Angela Merkel appears to be doing and remind him from the very beginning that 'There are shared values in the West and those values include respecting the rule of law, people's dignity regardless of their origin, the color of their skin, religion, gender, sexual orientation or political views.'
"And if his Chief Strategist is a man who thinks nothing of publishing an article headlined 'Would you rather your child got cancer or feminism?', you begin to wonder whether he's already sent a message back to Angela Merkel that he'll carry on regardless."