Universal Credit Is A Sound Idea Ruined By Iain Duncan Smith, Says James O'Brien
16 October 2018, 10:59 | Updated: 16 October 2018, 11:39
James O'Brien knows that benefits needed to be updated from his time signing on in the 1990s, but he says Iain Duncan Smith turned a decent idea into a disaster.
Ministers have bowed to pressure and have decided to delay the rollout of their flagship welfare reform.
In a monologue that didn't hold back on the former Conservative leader, James O'Brien laid the blame for the chaos of Universal Credit firmly at his door.
Speaking on his LBC show, he said: "It is clear that something needed to be done to unemployment benefit in this country.
"Universal Credit was supposed to help people manage their money. It was suppose to improve people's lives.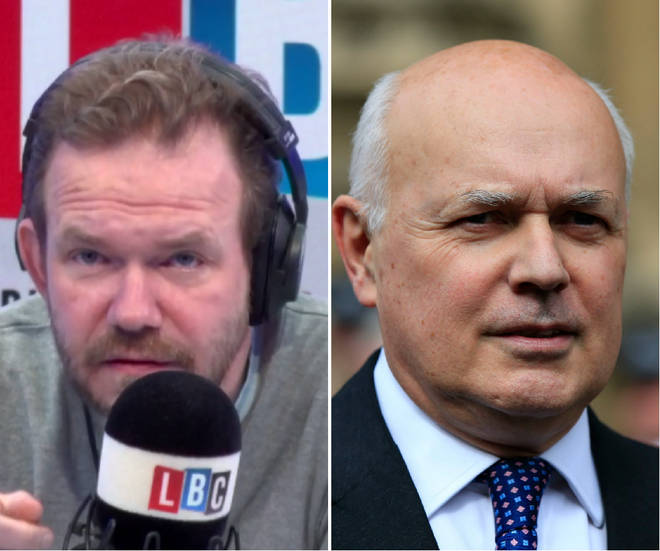 "It's become clear now that many people going on to it will end up worse off.
"Although the principle was sound, putting Iain Duncan Smith in charge of anything is a roundabout way of wrecking it. It's almost like his name is synonymous with failure. It's quite incredible."
Watch the monologue at the top of the page.