Weighing Children At School Won't Stop Obesity Crisis, Warns James O'Brien
15 October 2018, 15:13 | Updated: 15 October 2018, 15:20
James O'Brien warned that weighing children at school will do nothing to stop the obesity crisis - we need to stop big business persuading us to eat unhealthy food instead.
The Royal College of Paediatrics and Child Health has recommended that children should be weighed every year between the ages of two and 18 to reverse the increase in obesity.
But James says that shaming children isn't the answer, we need to educate them better on eating healthily. And stopping huge companies from pushing fatty and sugary food at youngsters.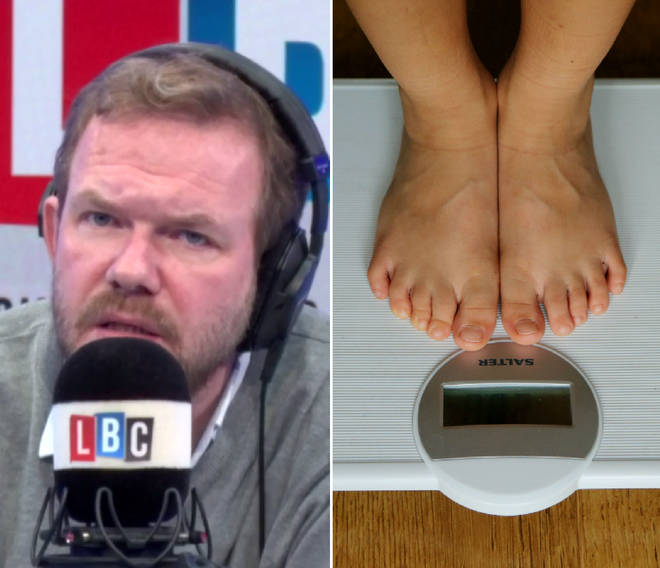 Speaking on his LBC show, he spoke of a lump of unhealthy food, which someone is spending £1billion convincing you that you really want to eat the food.
The person trying to tell you the food is very bad for you only has £12.50. They simply can't compete.
He said: "Look at the budget set aside every year to persuade us to drink more water and eat more apples. As opposed to the amount of money that is set aside each year persuading us to drink more Sunny Delight and eat more chips.
"Tell me where personal responsibility begins and ends. Tell me where personal choice is exercised.
"We shouldn't be weighing children. I don't think a parent should be told their child is fat.
"A parent needs to be told that what their child is eating is really really bad for them. And they need to be told just as loudly as the people telling them that if they drink this, they'll love their parents more."