Whistleblowing Funeral Director Reveals Why Funerals Are So Expensive
3 May 2018, 16:59 | Updated: 1 June 2018, 09:41
A funeral director admitted he was risking the anger of the industry by revealing exactly why funerals cost so much.
The Co-op is launching a no-frills funeral service to try to offer grievers a more reasonable option for saying goodbye to loved ones for around £1,000.
A standard funeral costs between £2,500 and £3,000, but prices can rise significantly because of expensive coffins, flowers or catering.
Mark in Portsmouth, a former funeral director, called James O'Brien to reveal exactly how the funeral business works.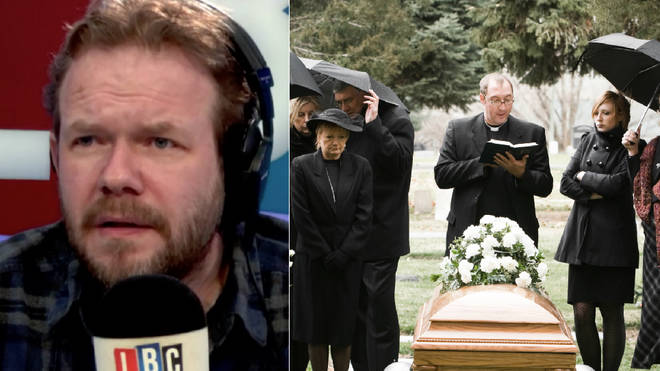 With brutal honesty, he even admitted his colleagues in the industry "would hate me for doing this".
Watch the video at the top to see his account of why funerals are so expensive.