Windrush Pensioner's Hilarious Response When Asked What He Missed About UK
9 May 2018, 13:59 | Updated: 9 May 2018, 17:55
When James O'Brien asked this Windrush pensioner what he had missed most about Britain, the unexpected response he got left everybody in stitches.
Clayton Barnes, 82, has finally been allowed back into the UK after he was barred from returning from Jamaica five years ago.
He had lived for more than 50 years in Britain before returning back to his birthplace on the Caribbean Island in 2010 to help re-build a family home.
But when the retired roofer tried to board a flight back to the UK in 2013, he was refused permission.
Now his case has been resolved and the pensioner has been reunited with his family in Milton Keynes after eight years.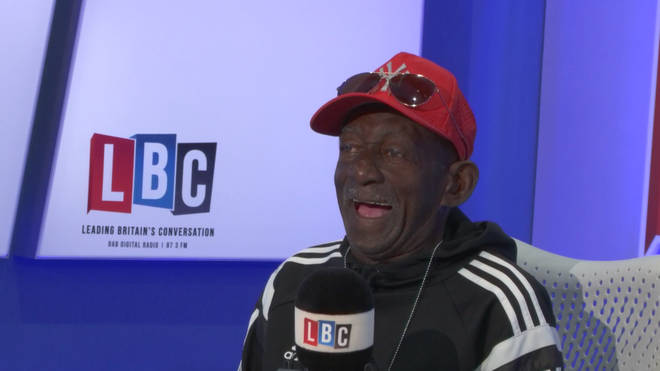 And towards the end of a moving LBC interview alongside his daughter Samantha, there was one moment that made the room laugh out loud.
James asked the 82-year-old: "What did you miss most, what are you most looking forward to doing?"
And in a surprise response, Clayton simply replied: "Page 3 man".
"Every morning I'd have The Sun in my hands."
His reply left listeners and James in pieces.
Watch the hilarious moment unfold above.