Fired Up Katie Hopkins Says: Give Nigel An Honour!
30 December 2016, 16:55 | Updated: 30 December 2016, 17:11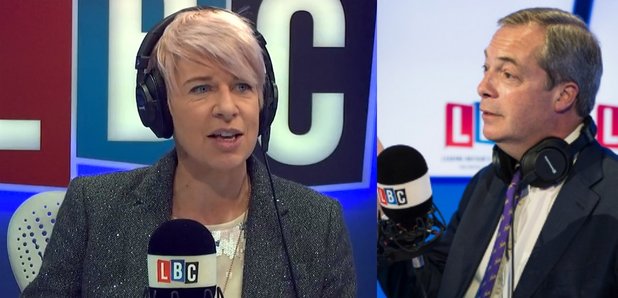 "He deserves it, he's earned it!" This is a very passionate Katie Hopkins saying that the New Year's Honours List is missing a huge trick if it doesn't see Nigel Farage rewarded for his hard work in 2016.
Katie wanted to point out before her plea that she's not actually that close - in personal terms - to the former Ukip leader:
"We don't get on on everything, Nigel and I. We don't really talk.
"People assume we're like brother and sister, we're really not. I don't really want to spend time in his company, I wouldn't want to go out with him for dinner."
But some things are more important than friendship. For Katie, that includes Brexit.
"He has done more for this country than I would say 80% of people on that New Year's Honours list.
"If we are going to give an honour to someone, for goodness' sake, whether you agree with him or disagree with him, give that man an honour.
"He deserves it. He's earned it. He's spent his life dedicated to our own exit from the EU...we need to have Lord Farage here at LBC."