WATCH: Katie Hopkins Faces Tear Gas In Calais "Jungle"
9 September 2016, 10:00 | Updated: 15 September 2016, 10:54
LBC presenter Katie Hopkins went to the so-called "Jungle" migrant camp in Calais to meet the migrant children trying to come to Britain - and ended up in a battle between migrants and police.
"The jungle" camp for refugees and migrants in Calais has become a focal point for the debate around immigration to the UK from Europe. This week it was announced that the UK would build a new 4m high, 2km wall to contain people in the camp in north France.

Katie has been a strong critic of how migrants trying to get to the UK have been dealt with, saying most of the people who want to cross the channel to British shores do not deserve to stay here.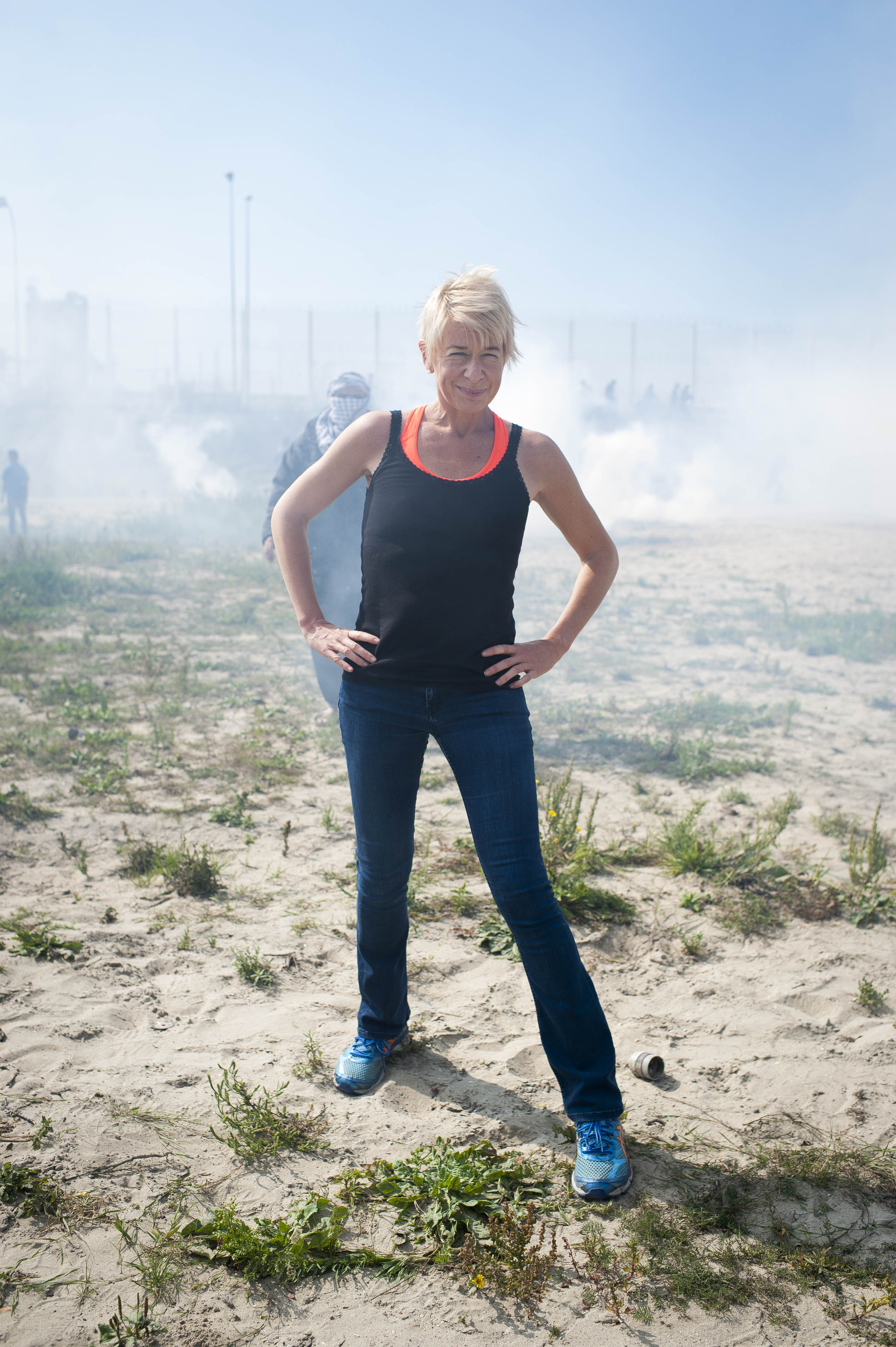 Picture: MailOnline

On Thursday, she visited the camp for LBC to experience for herself what life is like in "The Jungle".

While walking with people who live at the camp, Katie encountered the French police and their tear gas. Listen to her dramatic audio package here:
Katie's photographer Roland had his camera, phone and wallet stolen as a group of migrants attacked him.

He was rescued by a group of good samaritans working for charity Care4Calais and other migrants managed to retrieve most of his stuff.

Speaking on LBC, Katie said: "There is this story of good versus evil in there.

"There's a lot of really good people who are working on the side of someone who is just trying to do their job.

"It's almost like a microcosm of life actually, where there's bad guys out there everywhere you go and then there's good guys who also want to look after good eggs.

"Meanwhile, our photographer is shaken up and didn't particularly enjoy that experience and he's done really well to keep his kit."

The trouble started when the shout of "Taki! Taki! Truck! Truck!" was heard and a group of migrants tried to break through the metal fence to get to the lorries.

Police tried to keep them back with tear gas, sending the group running back into the camp - and that's when Katie was caught in the middle of it.

Speaking of her experience with tear gas, Katie said: "There is no option to tough out tear gas.

"I just tried and I failed miserably. I think sometimes that I'm tougher than I am. It really knocks you back.

"For the French police, their first line of defence at the moment is tear gas.

"For the guys in the camp, there is an excitement when the trucks back up. You hear them all calling to each other 'Taki taki taki' and they run run run.

"It's almost like an activity really, something to break the tedium of like where nothing seems to happen."