Labour's Deputy Leader Says He Would Press Nuclear Button If He Was PM
26 October 2018, 12:06 | Updated: 26 October 2018, 12:30
The Deputy Leader of Labour replied with no hesitation when an LBC listener asked if he would ever be prepared to push the nuclear button.
The hypothetical question was put to Tom Watson as he stood in for Nigel Farage on Thursday evening.
He replied "yes I would" to the question put forward by a caller who wanted him as the next Labour leader.
Last month the shadow chancellor John McDonnell said Jeremy Corbyn would consult Parliament before deploying nuclear weapons.
During the 2017 General Election campaign, the Labour leader described the idea of anyone ever using a nuclear weapon as "utterly appalling".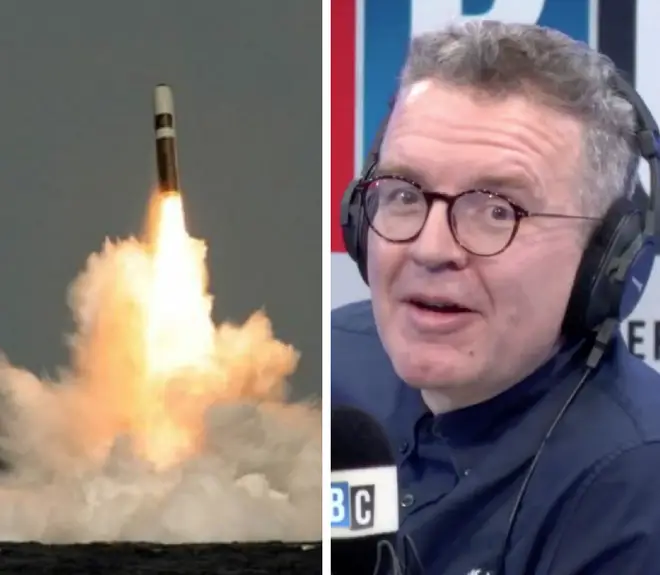 Tim phoned LBC because he wanted to investigate whether Tom was a "viable" candidate to become the next Labour chief.
He asked: "Just tell me one thing please, would you press the button?
"If you were the leader of the Labour Party, if you were the Prime Minister of this country, would you press that button? Because that is one of the only reasons I don't vote Labour.
"Would you press that button? You know what button I'm talking about, the red button… would you as a Prime Minister press that button?"
Tom replied: "Yes I would."
To which Tim responded: "Thank you, in that case, you'd get my vote".