Labour's Tom Watson Given A Brexit Grilling By LBC Listener
25 October 2018, 20:22
Tom Watson was told to "get out of London more" as he was given a grilling over Labour's position on Brexit.
The Deputy Labour Leader hosted a debate about the state of the EU negotiations as he stood in for Nigel Farage on Thursday night.
Mark phoned up because he was furious with both parties as he slammed all the "Remainers running the show".
He took aim at Theresa May's top EU adviser Olly Robins but was soon shut down by Tom.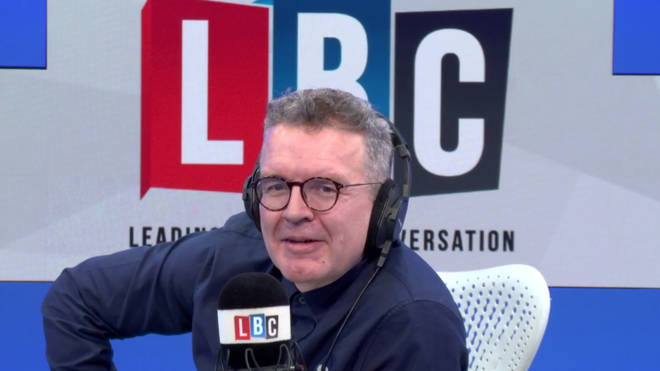 "Hold on a minute Mark," the Labour deputy cut in.
"Olly Robbins is an impartial civil servant, you're besmirching a guy's character there.
"He works for the government, it's not a civil servant's responsibility and the people doing these negotiations are politicians, he does what he is told by his boss."
Mark hit back: "He is a big-time Remainer!"
Before adding: "You're both going to pay at the ballot box at the next general election - you need to get out of London a bit more!"