Former al-Qaeda Member: ISIS Will Come Back For Hidden Cash
9 June 2018, 13:57 | Updated: 9 June 2018, 14:51
A former member of al-Qaeda who became an informant for British intelligence agencies, tells Maajid Nawaz that ISIS will return to Mosul and Raqqa to collect hidden cash.
Aimen Dean became an informant on al-Qaeda for British intelligence services in the late 90s.
The former spy believes that ISIS is not yet gone completely, as they will want to return for hidden cash in the cities of Mosul and Raqqa.
He said: "When the forces went into Mosul and Raqqa, they didn't find the cash.
"No-one found the cash for ISIS.
"And ISIS cash is somewhere hidden, and therefore they would be able to come back."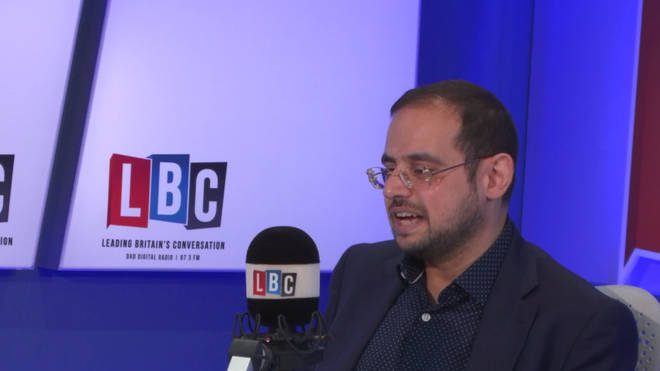 Aimen said: "When I left Afghanistan and ended up working for MI6 and MI5, I took with me several floppy disks containing the entire explosive, chemical weapons, poisons, and biological weapons programme for al-Qaeda.
"I just gave it to MI6 at the time.
"It opened their eyes, because the counter terrorism departments in both MI5 and MI6 were small."