Maajid Nawaz Meets Aimen Dean: The Full Interview
9 June 2018, 14:44 | Updated: 9 June 2018, 16:33
Aimen Dean joined Maajid Nawaz for an interview about his experience of al-Qaeda, how he became an informant for British intelligence, and whether ISIS is likely to return.
Aimen Dean began providing information on al-Qaeda to British intelligence services in 90s, becoming one of the West's most valuable assets in the first against the terrorism group.
The former spy believes that ISIS is not yet gone completely, as they will want to return for hidden cash in the cities of Mosul and Raqqa.
Aimed told Maajid that he swore an oath of allegiance to al-Qaeda sat with his knees "almost touching" those of Osama Bin Laden.
"Before I launched into reciting the oath of allegiance, I was told by him about the importance of the project I was joining," he said.
"It is going to be inter-generation, that it is going to take a long time, and it's bigger than any of us.
"And once I felt reassured by him that I was doing the right thing, in my mind at the time, he just extended his hand to me, so you take his hand, you shake it, and then you decide the oath of allegiance."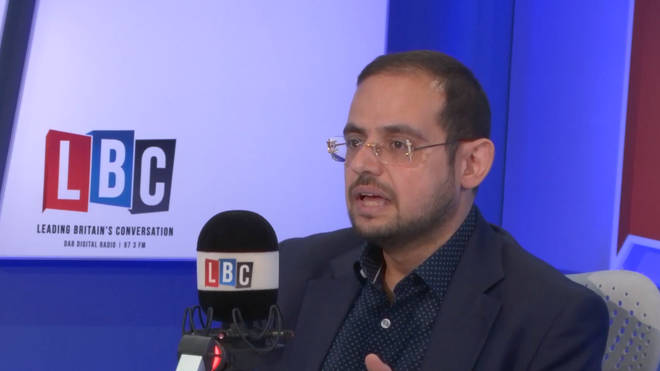 Aimed said: "The most important thing is the sacredness and the sacrosanct of life, or human life, basically how human life is above all the most sacred thing.
"Secondly, the consequences of what Al Qaida was doing for the entire Muslim world, is it right for four hundred people in Afghanistan, I selected from the rest of the Muslim world, to be making or hijacking the decision of war and peace on behalf of one point five billion people?
"Is it right that that will put in jeopardy the many Muslim schools and Muslim charities all across the Muslim, world that Muslims will have to live as suspects everywhere they travel?
"That there would be a massive disruption to many orphanages, and charitable projects that are taking place.
"And the poorest of Muslim countries like Somalia, places in Africa, places for the Afghan regugess, in Pakistan, and Iran, all of this would be put in risk because of this.
"So I realized basically the concept of risk and the fact that we are putting a lot of good things at risk."
Watch the interview in full in the video at the top of this page.