Maajid Annihilates Furious Conservative Muslim
19 November 2017, 18:36
Shahid tried to convince Maajid that young girls should wear a head scarf. He wasn't successful.
Maajid Nawaz was discussing the recent decision by Ofsted to question children if they were voluntarily wearing a headscarf.
Inspectors will interrogate children who wear the hijab to primary school in response to concerns that girls as young as four are being forced to wear the Muslim headscarf.
The LBC presenter opposed the controversial move, based on the fact that most children will copy their parents, arguing parents should be challenged if they allow young children to wear the headscarf.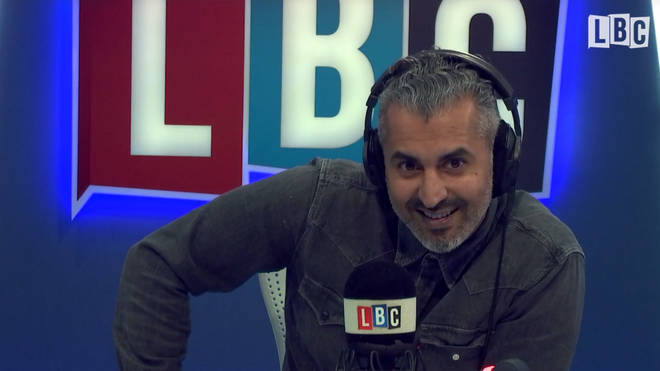 One woman told Maajid her daughter wanted to wear a headscarf. Maajid asked whether the girl's request would've been granted by her mother if the garment was a miniskirt and not a hijab. Fatima couldn't give an answer.
He also argued with another caller that the headscarf unnecessarily sexualised young children, as its theology rests on the premise that not wearing it is shameful.
But the biggest fireworks were offered by Shahid, who was driven to incandescent rage when Maajid asked him whether he thought young boys should wear a headscarf too.
His voice strained as he roared down the phone.
"You are being a wonderful advert of how peaceful and calm conservative religious Muslims can be," the LBC presenter sarcastically quipped.
Watch the explosive clip at the top of this page.