Brexiteer Stuns Maajid Nawaz With Blasé Response To Irish Border Solution
30 May 2018, 14:16 | Updated: 31 May 2018, 12:28
Maajid Nawaz was almost stunned into silence when this row with a Brexiteer over the Irish border came to a sudden end.
Caller Mike insisted that if any border was erected it would be the fault of the Republic of Ireland - and not Britain.
But it was his blasé response to the potential consequences to the Good Friday Agreement that really shocked Maajid.
The row was sparked over the imminent launch of a George Soros-backed campaign for a second referendum.
The anti-Brexit billionaire says reversing the UK's departure from the EU would save the country from "immense damage".
Mike said any new vote should only be on whether to accept the deal or negotiate again while leaving on WTO rules.
When Maajid warned about Northern Ireland, Mike replied: "There is no problem in Northern Ireland.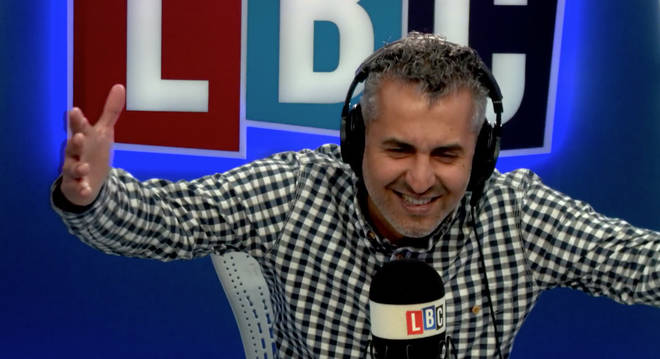 "There's not a whole bunch of IRA has-beens waiting with their guns to start a war again."
And as a row rumbled on, the caller insisted any post-Brexit border would not be the UK's fault.
Mike continued: "We have elected to leave the European Union.
"Ireland has elected to stay in the European Union because they had a second referendum because they were told to.
"If that means a hard border, it's their fault not ours."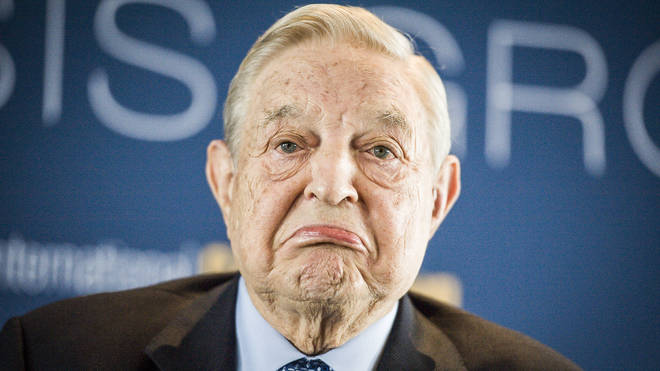 Maajid replied: "And just to hell with the peace process in Northern Ireland?"
The caller responded: "No, not to hell with the peace process. Put a border up and if Sinn Fein decides yet again they want to play silly buggers, then we'll go after them."
His remarks stunned Maajid, who ended the call saying: "Well there we have it folks, thats the solution.
"Go after people with whom we break the terms of the Good Friday deal with and if they don't like it we'll just go after them."