Maajid Shuts Down Caller Who Claims He's "Trying To Impress White People On The Radio"
2 June 2018, 15:09
This caller claimed that Maajid Nawaz was using a conversation on divorce within sharia courts to "please white people on the radio", but Maajid wasn't having any of it.
A caller told Maajid that he was just "trying to impress the white people on the radio" during a heated exchange on women not being able to divorce their husbands without his permission under sharia law.
Ali in London Bridge first shocked Maajid by claiming he was "making up the numbers" on Home Office statistics.
"I think you're just making up these statistics, they don't exist!" he exclaimed.
Maajid challenged Ali's viewpoint, asking: "Because you don't like it, it's just not true?"
"It's not I don't like it," Ali replied, "it's just not logical."
But after Maajid stepped in to challenge him, Ali made a bold statement.
"You're just trying to impress the white people on the radio," he said.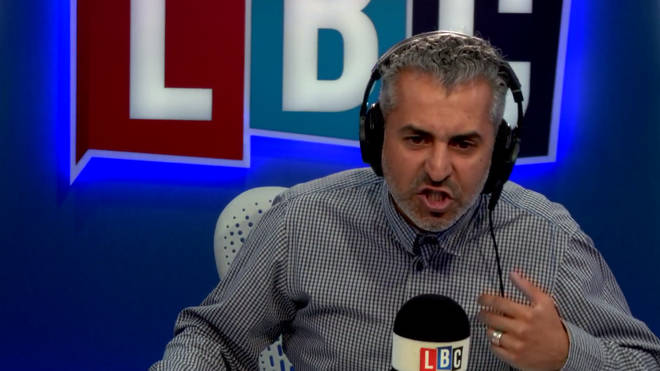 Maajid shut his caller down, and returned to the original question of the conversation.
"Does a woman have a right to divorce under Islam?" he asked.
"If she wants a divorce, I'll give her one," Ali said.
"Oh kind benevolent patriarch," Maajid replied, "I wouldn't want to be your wife."