Maajid: 'Our Civil Liberties Are More Important Than Our Hatred For Asma al-Assad'
17 April 2017, 12:09 | Updated: 17 April 2017, 13:42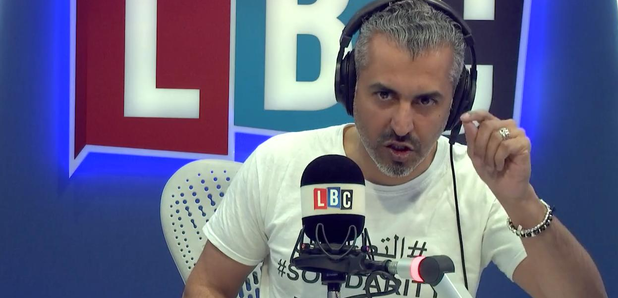 Maajid Nawaz warns of the dangers we could face if we strip Asma al-Assad of her dual British citizenship.
Some MPs are calling on the government to strip London born Asma al-Assad - the wife of Syrian President Bashar al-Assad - of her dual British citizenship.
Maajid believes that if the government goes ahead with this proposition, it could lead to a much bigger problem where the Prime Minister will be able to strip people of their citizenship without justification.
He describes it as the "thin end of the wedge".
He said: "Our civil liberties are more important than our hatred for Asma al-Assad's contribution to warcrimes."
He also pointed out that removing her British citizenship isn't the only option for the UK government with regards to Asma.
He suggested: "Next time she comes here on a shopping trip, why don't we just arrest her for warcrimes?"