The Fascinating Reason Why This Muslim Caller Studies Anti-Semitism
22 September 2018, 14:03 | Updated: 22 September 2018, 14:26
Maajid Nawaz was stunned with hope after this Muslim caller described the scenarios that led him to study anti-Semitism.
Jassem was speaking to Maajid Nawaz about calls for the creation of 'Muslim-only prisons' at UKIP's party conference when he revealed he studies anti-Semitism.
When Maajid asked how it makes him feel, Jaseem said it reminded him of Nazi's.
"This is how the Nazi's started acting with Jewish people," he said.
"To be honest, I'm a bit pragmatic. I know they will never achieve what they're talking about, even if we put them in government tomorrow, they can not achieve these policies."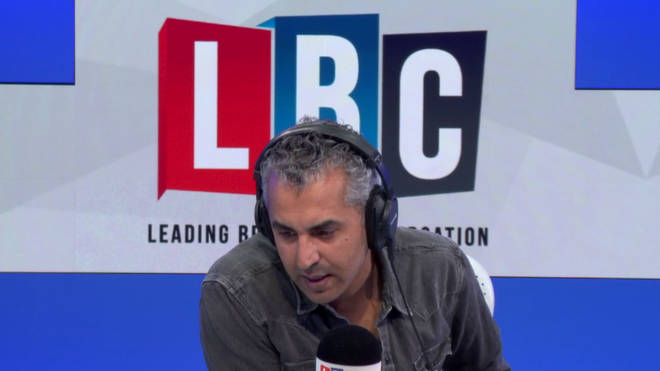 When asked what inspired him to study anti-Semitism, he explained that he once saw a Jewish man remove his kippah before crossing the road.
"Clearly he was scared of being run over," he said.
"I just felt disgusted."