How Can We Promise NHS Funds With Brexit Uncertainty?
17 June 2018, 14:00
Maajid Nawaz questions the so-called 'Brexit dividend' after Theresa May announces a new spending plan for the NHS.
The UK will be able to spend "around £600 million a week" more on the NHS by 2024 in what ministers are calling a "70th birthday present".
The Prime Minister announced the boost in funding, which will see the £114bn-a-year budget rise by an average of over 3% a year for the next five years.
But Maajid questioned what may be behind the dividend.
He said: "What kind of strange topsy-turvy upside down world are we living in when Mr Brexit says there's no Brexit dividend, and a Remainer MP has suddenly said that part of this £20bn for the NHS is going to be funded by a Brexit dividend?
"Keep in mind this is the Brexit campaign who said that they would fund the NHS by £350 million a week through a mysterious Brexit dividend.
"Now Theresa May says she's found that £350 million through a Brexit dividend, and Nigel Farage says it doesn't exist."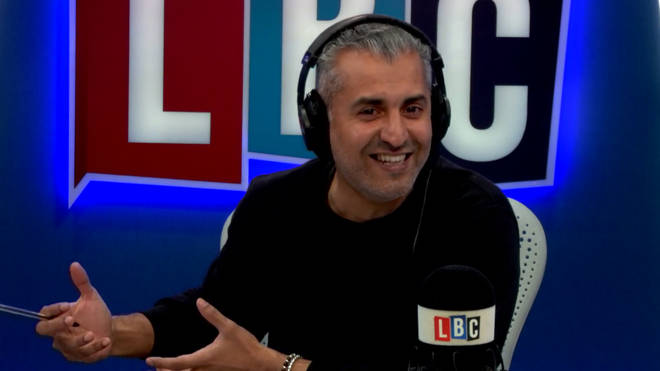 "So where is this Brexit dividend coming from?
"What Brexit dividend?
"You haven't cut the deal yet! There is no Brexit yet!
"How on earth are you making promises to fund the NHS of the back of a deal haven't yet made.
"Del Boy would say 'Rodney you plonker, you haven't got the cash in your wallet yet'.
"What if the second vote in parliament over the terms of Brexit fail, and what if Theresa may has to resign before Brexit?
"Can anyone, after the political earthquake of a year that we had last year, can anyone predict what's going to happen next?"