Remainer Tells Maajid: "I Want To Teach The Working Class A Lesson"
22 January 2017, 14:11 | Updated: 22 January 2017, 18:26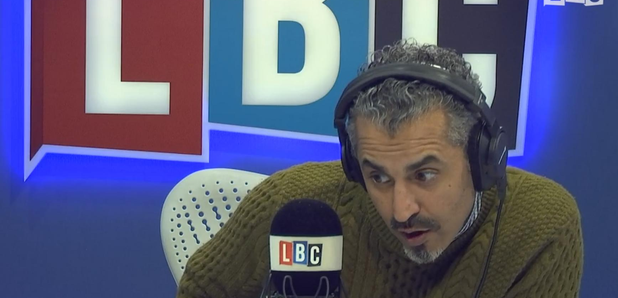 This resentful Remainer phoned Maajid Nawaz to tell him he'd "happily pay double" on household items post-Brexit vote to "teach the working class a lesson".
First it was Marmite, then it was fish fingers and Walkers crisps, now Nestlé has become the latest consumer goods giant to demand double-digit price rises for its products.
The move comes following the pound's decline since the Brexit vote, and Alex from Nottingham phoned LBC presenter Maajid Nawaz during a discussion about the topic.
The avid Remainer made some bold comments during the conversation, including: "I voted remain and personally I am more than happy to pay more in order to teach the working class a lesson about the things they're voting on before they make a decision, which currently they do not do, at all.
"I would happily pay double in order to make them understand that in future, before they make a decision, they need to look at who it will affect the most.
"Now, working class people, generally, and I say this from a working class background, as someone who has educated themselves and realised what they need to do to improve in order to get out of where I was.
"Working class people are where they are, because they either don't fight for more from their current employer, or they don't bother to educate themselves enough to get out of where they are."
He continued: "All they want to do now is blame everybody else for their problems, and this is where Brexit has come from."