Maajid Nawaz: Jeremy Corbyn Is A Brexiteer
1 July 2017, 17:17 | Updated: 1 July 2017, 17:32
Maajid Nawaz says young Remainers championing Jeremy Corbyn will be disappointed to find out he's secretly a Brexiteer.
Labour leader Jeremy Corbyn campaigned for Remain during the EU referendum.
Since the referendum result, the MP for Islington has gained a large youth following, who overwhelmingly champion Britain remaining in the European Union.
Maajid Nawaz has some bad news for the young Remainers supporting Corbyn: he's a long-time Brexit supporter.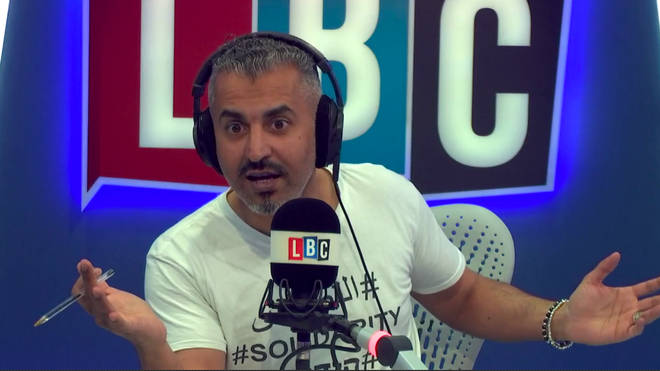 Maajid said: "Europe happens to be, and the European Union, and Brexit, and our staying in the European Union, happens to be one of the most important issues to you [under 30s].
"You were so angry you didn't vote in the referendum, that you came out to vote protesting Theresa May's hard Brexit in this general election.
"Well let me tell you something, about this man Jeremy Corbyn, who you have decided is your saviour, a rockstar on the stage of Glastonbury, who's going to lead this country back into, if not the European Union, then definitely a soft Brexit and the single market.
EU citizens must bring family over before Brexit or face tougher immigration
"This is the same Jeremy Corbyn, who in 1975, when asked which way he voted in the national referendum of 1975, to decide whether Britain stays in the European community, do you know which way Jeremy Corbyn voted?
"Jeremy Corbyn voted no."
Maajid went onto explain other evidence which suggests Corybn is actually a Brexiteer. Watch the clip to see what he has to say.