Labour Is The New Nasty Party Under Jeremy Corbyn - Maajid Nawaz
10 July 2017, 15:51 | Updated: 10 July 2017, 18:11
Maajid Nawaz has branded Labour the new "nasty party" under Jeremy Corbyn - and this is his evidence to prove it.
Downing Street has announced it's to hold a review of criminal and election law after reports of death threats, verbal abuse and intimidation.
One female Conservative candidate said she did not feel safe at home after a series of attacks against her on social media.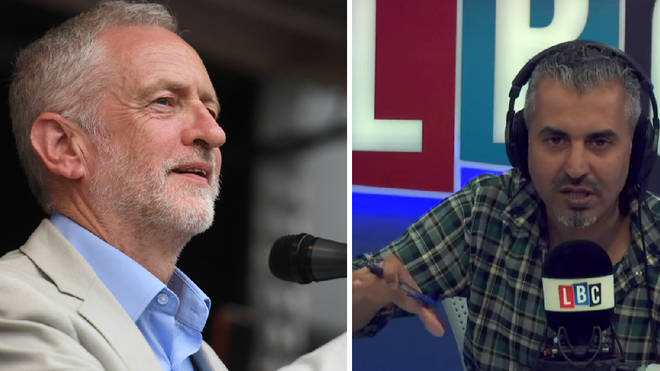 Electoral laws could also be tightened amid fears that vandalism of Tory campaign posters was deliberately orchestrated for party political gain.
Maajid used direct quotes from Diane Abbott, John McDonnell and Mr Corbyn himself as he emarked on a "thought experiement" to prove his theory right.
He said: "If you turn the tables it shows how surreal Corbyn's Labour party is and how unfair and hypocritical our judgement is of the Tories."
Watch Maajid's take in the video and see if you agree with him.