If Labour Adopts Second Vote, Should Remainers Forgive Corbyn For Anti-Semitism Row?
27 August 2018, 10:56 | Updated: 27 August 2018, 11:44
The People's Vote campaign is attempting to change Labour Party policy in favour of backing a new referendum on the final deal, according to a leaked memo.
A leaked memo revealed calls for MPs and activists to submit a motion at the Labour Party Conference next month to support a vote on the final exit deal, without attacking party leadership.
But even if Labour did adopt the motion, Maajid isn't sure whether Jeremy Corbyn could be forgiven by Remainers.
Speaking on his LBC show, he described the wording of the memo as "appealing specifically to Momentum and left-wing members" to reassure them that this is not an attempt to undermine Corbyn's leadership.
"Because most of the Remainer MPs in Labour are also critical of Jeremy Corbyn," he said.
"Now this presents us with a problem."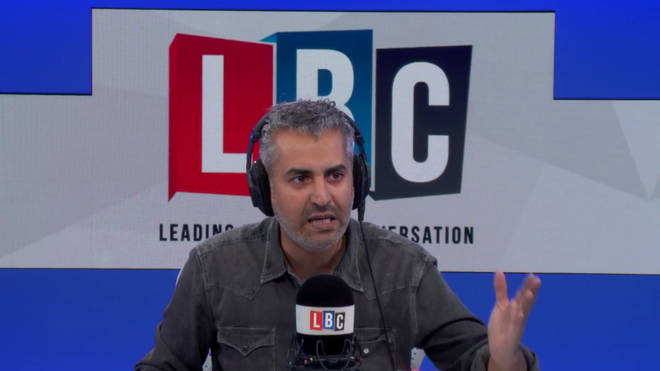 "Do we, Remainers, if Labour were to adopt it, forgive Corbyn for everything else?
"The anti-semitism.
"The attempts to control the media.
"Do we forgive Corbyn for all of the troubles that his party has been embroiled in, if they simply adopt this policy to have a second vote on the terms of the deal?"