Maajid Asks UKIP Councillor Question SIX Times
4 December 2016, 16:06 | Updated: 4 December 2016, 16:18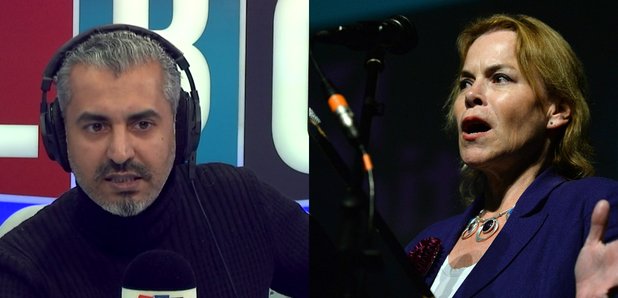 This UKIP councillor can't answer Maajid's simple question - despite being asked SIX times.
Victoria Ayling a UKIP Councillor in Lincolnshire joined Maajid Nawaz to discuss the latest news that the government is considering letting in unskilled labour after Brexit.
She claimed that the this was wrong as work in key sectors like agriculture could be filled by British workers. "It worked before we were in the EU, it'll work when we are out. It worked for generations," she said.
But things turned sour when Maajid pressed her on exactly how she planned to to create a class of migrant workers in Britain and what her policy would be to incentivise people to work away from their local areas.
"You are a politician. You work for a political party. I'm asking you for a policy solution. Not what used to happen in the past," Maajid said.
"When people don't want to voluntarily relocate, how will you convince them?"
Watch as Maajid presses the point in this testy exchange.