Maajid Nawaz: British Empire Was Brutal But Not Uniquely Evil
24 February 2018, 15:15
Maajid has endorsed Birmingham Museum's approach to an exhibition about the 'evil' British Empire but disagreed with the editorial line.
Curators wrote the information boards that say that the "relationship between European colonialism, industrial production and capitalism is unique in its brutality".
That's what Maajid has an issue with.
He said: "I do not think there was anything unique. The British Empire was brutal, but not uniquely brutal".
He added that if you look at other empires they "all enforced mass tyranny and oppression to achieve their political and economic goals".
Birmingham Museum and Art Gallery has defended the exhibition that has been accused of giving the impression that "the British Empire was unfailingly dreadful and uniquely evil".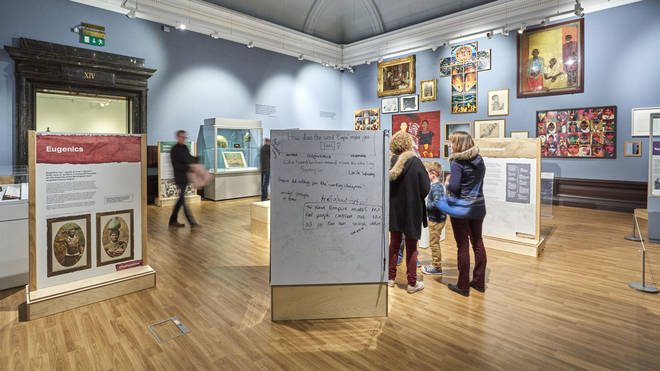 The Past is Now explores Birmingham's relationship to the British Empire. 
On its website the museum says that "at its height in 1922, the British Empire covered a quarter of the world and ruled over 458 million people.
"However, the creation and retention of the Empire resulted in many people losing their lives or becoming severely traumatised. Whilst the Empire has officially ended, its legacy still exists today in institutional structures and affects both individual and national senses of identity."
It adds: "This exhibition challenges the typical colonial narrative used to present the history of the British Empire.
"By focusing on a few key events and themes, the exhibition examines the museum's own bias in telling difficult narratives and explores other perspectives, which have been historically misrepresented."