"I Gave The Man A Hug I'd Been Waiting To Give For 25 Years"
22 September 2018, 17:51 | Updated: 22 September 2018, 17:52
Maajid says he had a "beautiful meeting" with the hero who was stabbed and beaten for defending him from racist thugs 25 years ago.
"Matt", not his real name, agreed to meet the LBC presenter on Thursday where they talked about the attack, and how he came defending him.
"He was in the army at the time," said Maajid.
"He was a soldier.
"And in such a matter of fact way, told me it was his duty and that anyone would have done it.
"He spoke as if it was an every day thing."
Maajid added: "This man is a hero, he is a symbol of hope for our divided communities and long may his example continue.
"It was a beautiful meeting.
"I gave the man a hug I had wanted to give him for 25 years."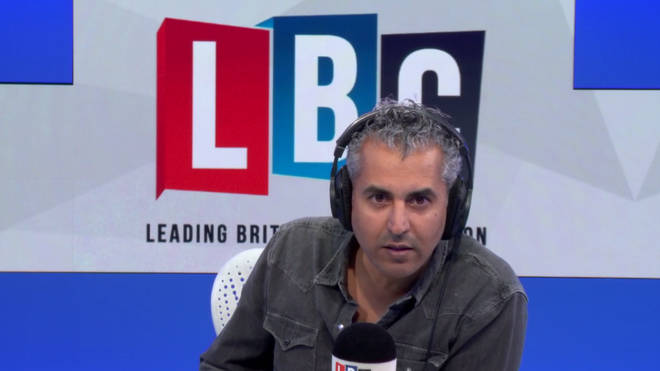 "Matt" contacted Maajid via his LBC show after a campaign to find the hero who saved his life.
Aged just 15, Maajid said that the armed gang had pinned him down after becoming separated from friends.
But when a passerby intervened, they forced Maajid to watch as they stabbed and beat him to the ground.
Maajid never knew the outcome of the man's injuries, and tracked him down to thank him for saving his life.
Speaking to James O'Brien earlier in the week, he said that he had been successful in the search for his hero and had "plucked up the courage" to call him.
Maajid said: "I intend to see him again, and I'll continue to update you if 'Matt' ever wants to go public."