Maajid: I Was A Victim Of Internment, Here's Why It Doesn't Work
28 May 2017, 13:47 | Updated: 28 May 2017, 14:10
Maajid Nawaz was held without charge in Egypt and his explanation on why it doesn't work should be the last word on internment.
The LBC presenter was held in Egypt due to his links with the extremist group Hizb ut-Tahrir and held for four months without charge.
He was eventually sentenced to five years in jail for "propagating by speech and writing for a group dthat does not have a permit to operate".
- What is internment and could it be used in Britain?
Speaking on his LBC show, Maajid said: "I have been detained in Egypt without charge for four months. I was eventually sentenced to five years for a thought crime.
"I am the first to say that the thoughts I adopted back then were extremist. However they was not even an accusation we were planning or were attempting to plan any form of violence.
"We were charged, under Egyptian law with a thought crime, which they could do because Hosni Mubarak had suspended Egypt's constitution and instituted emergency law.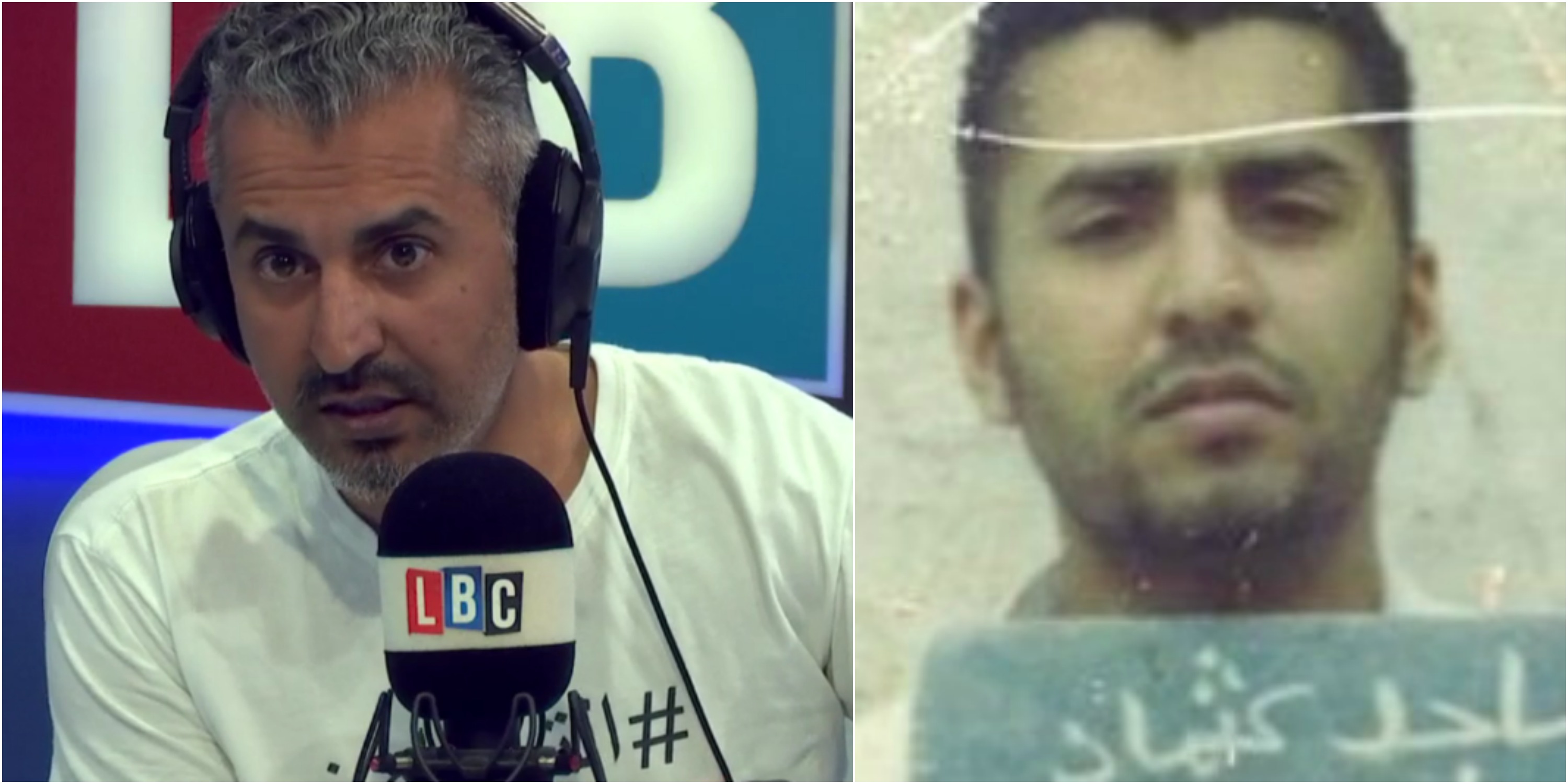 "I know what it feels like to be detained for thoughts, without having yet taken any action.
"When I was detained in Egypt, up to 25,000 Egyptians were held without charge, some of them for over 20 years. Just imagine a fellow human being, whose views you despise, being held in jail for over 20 years without charge. Not even being told by the state why they are being held there.
"You've got to see this wrong, on a human level."