Maajid Lays Into Caller Who Says There Are No Skilled Migrants
30 June 2018, 13:38
This is Maajid's epic reaction to a caller saying there's no such thing as a skilled migrant.
With immigration being the dominant theme of the EU summit, Maajid Nawaz asked callers if there was a happy medium between Germany's open borders and Hungray's closed drawbridges.
Nick in Essex called in to recommend a tougher stance.
Talking about the immigration policy he would like to see in place, Nick said "it would be very, very tough. I would only let in severe case refugees and I mean refugees".
When asked about skilled migrants, he dismissed the point saying "No such thing".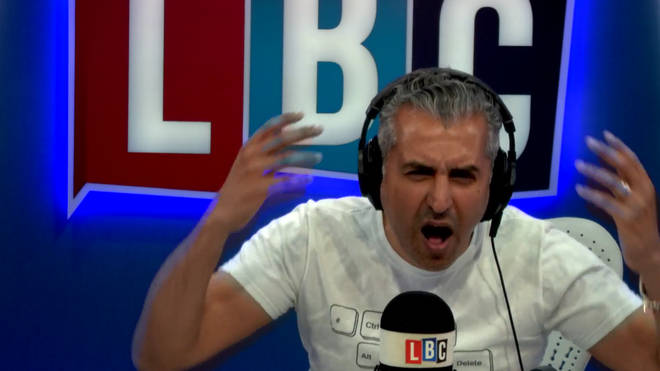 He attempted to back this up with a story about NHS nurses, but Maajid asn't having any of it.
The LBC presenter tore into him, saying it was stupid to judge people on the actions of others.
Nick tried to reverse this by asking Maajid "What skilled migrants have we taken in then?"
Maajid's answer is absolutely classic.
You can watch the brutal call at the top of the page.