Maajid Nawaz Demolishes Terror Apologist
20 August 2016, 14:00 | Updated: 14 September 2016, 15:37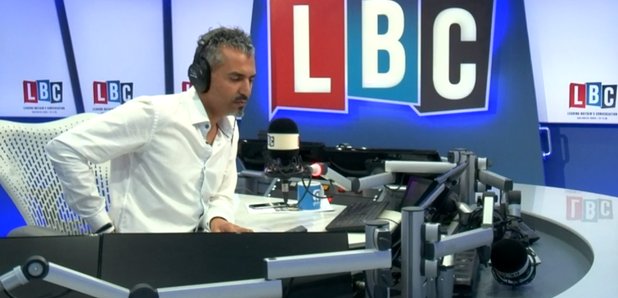 Maajid Nawaz completely demolishes the argument of a caller who tries to compare British politicians to ISIS.
Simon called to say that the West's foreign policy decisions had fuelled the rise of terrorism:
"In responding to the issue that we face collectively, the people we are claiming are the problem solvers are potentially as insane as the terrorists themselves," Simon said.

"Come on, are you saying that Theresa May is as bad as ISIS? Last time checked she hadn't beheaded anyone," Maajid replied.
"You've just said something I find frankly disgusting. You're talking to someone who was imprisoned in the War on Terror."
"I witnessed torture in jail, my colleagues died in jail.
"I was radicalised by the foreign policy grievances you talk about."
"I'm not denying that there is not anger. I was angry, I'm a product of those grievances."