Maajid Nawaz Finds Hero Who Saved Him From Racist Thugs 25 Years On
18 September 2018, 14:29
Maajid Nawaz has revealed he has tracked down the man who was stabbed and beaten for defending him from racist thugs 25 years ago.
The LBC presenter was just 15 when he came under attack from skinheads at a local park in Chalkwell, Essex.
Maajid described how the gang, carrying knives, knuckle dusters and machetes had pinned him down after becoming separated from friends.
He told James O'Brien that he thought it was "the last day of my life" - until a brave passerby intervened, telling a young Maajid: "Don't worry, I'm going to help you".
It was at that point the racists turned their attention to the man, forcing Maajid to watch as they stabbed and beat him to the ground.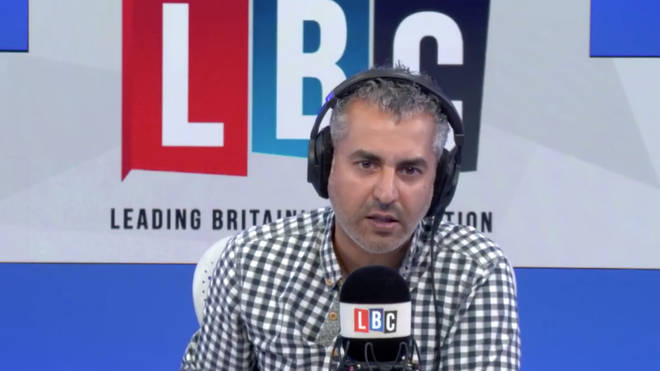 Maajid never saw the man who saved his life again, but 25 years later he launched an online appeal to track down the hero - and he has been successful.
"Last night I managed to pluck up the courage to call him," Maajid told LBC, "I learnt he is an Army man".
"I said to him, 'I believe you saved my life' - he's asked not to be identified."
The pair now plan to meet in the near future.
It'll be the first time they have come face-to-face since the chilling attack.
You can hear the incredible story above.