Maajid Nawaz Has Strong Words For Yesterday's Rioters
29 July 2017, 14:48 | Updated: 29 July 2017, 15:17
"Despicable, disgusting, fascist imitators" - just some of the words Maajid had for the rioters in east London last night.
A protest over the death of Rashan Charles, who died after being chased by police, erupted into violent clashes last night.
Angry clashes broke out at around 10pm, as scores of missiles were launched at police as they attempted to disperse the group.
He repeatedly called those who turned up covering their faces ready to spark violent clahes "thugs".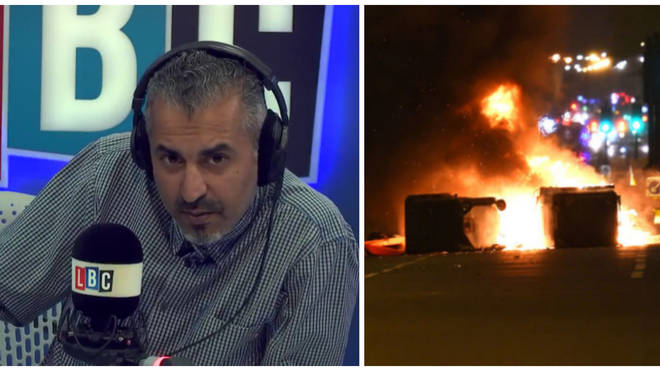 Maajid said that justice must be sought and delivered in the case of Rashan Charles but that "violence and thuggery is absolutely unacceptable and must be condemned."
The Independent Police Complaints Commission (IPCC) is investigating the events leading to the death of Mr Charles on Saturday 22 July.
A spokesman for the family of Rasham Charles has called for calm at a vigil outside Stoke Newington Police Station.