Maajid Nawaz: It's Hypocritical To Complain About Boy Wearing Dress To CoE School
10 September 2017, 15:30
The presenter posited that if the boy wearing a dress contradicted the family's biblical values, why aren't they concerned about their vicar wearing a dress in church?
A Christian family have withdrawn their six-year-old son from his Church of England primary school, and are considering legal action, because a boy in his class was allowed to wear a dress.
The family are being supported by the Christian Legal Centre whose CEO, Andrea Williams, said: "This new transgender ideology is being aggressively imposed on unsuspecting schools. It is delusional and abusive."
Maajid Nawaz responded "a bit like forcing kids to believe that if they don't comply with your biblical values they're going to be punished by God."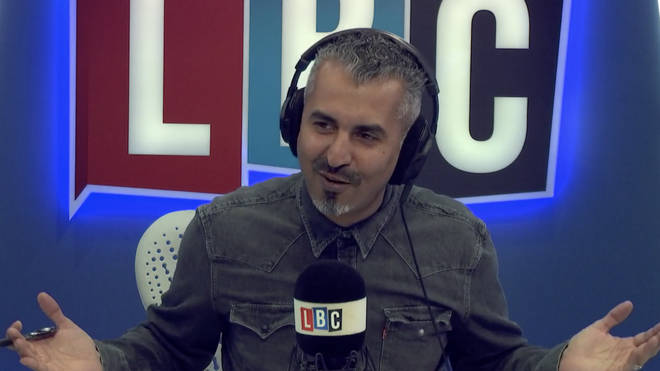 Rallying against the family's decision, he said: "At the end of the day, you're worried about a kid turning up to school in a velvet blue dress.
"And yet you take your kids to a church and the man, speaking in God's name, is blooming wearing a dress.
"And you've got a problem with that? What do you call it when a vicar is kicked out of a church? They say 'vicar has been defrocked.'
"Why do they say 'the vicar has been defrocked'? Because he's wearing a frock.
"He preaches God's word wearing a dress, and you're upset that this kid came to school because it's not biblical values?
"Start with your church. Why don't you withdraw your kids from church, because the man teaching them God's law is wearing a dress."
Watch the full damning clip above.