Maajid Nawaz Nails The Nationalist Hypocrisy Of Brexit, Scotland And Catalonia
21 October 2017, 13:28 | Updated: 21 October 2017, 14:47
The LBC presenter said the only obvious reason to reject the EU and Scottish independence while supporting it in Catalonia was a political agenda against the EU.
The Spanish prime minister has said the government is seeking unprecedented constitutional authority to "restore order" in Catalonia.
Mariano Rajoy has approved the implementation of article 155 which will allow the Spanish government to strip Catalonia of its autonomous powers.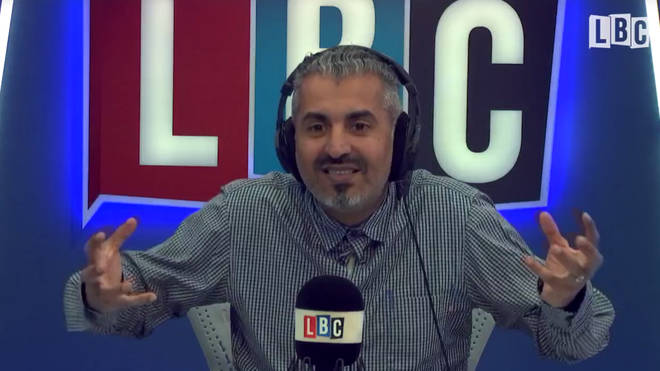 Maajid Nawaz identified a hypocrisy in the logic of supporting Catalan independence but not doing the same for Scotland as well as supporting Brexit.
He said those three positions were not harmonious, and adopting them indicated a political agenda.
"It's important for us to be consistent here and recognise that if we do generally believe that unity is better than disunity, then it's better for Scotland to be in the UK, for the UK to be in the EU and for Catalonia to be in Spain and Spain to be in the EU.
"That's a consistent position.
"I genuinely don't understand those who on the one hand opposed Scottish independents, because they were patriotic Brits in scare quotes, while backing Brexit and at the same time backing the independence of Catalonia."
"That is an inconsistent position to me and it kind of rings of political agenda. Why on earth would you do that? Why would you oppose Scottish independence, back Brexit and back Catalonia independence unless you wanted to ruin the EU?"
Watch the whole clip at the top of this page.