Maajid Nawaz Skewers Donald Trump Over Calling Protesters At Nazi Rally "Fine People"
16 August 2017, 11:27 | Updated: 22 August 2017, 09:54
Maajid Nawaz nailed why Donald Trump is wrong to say the Unite The Right rally had "some very fine people".
The President of the US said that there were good people at the rally in Charlottesville, who were protesting against the removal of a statue of General Robert E. Lee, the Confederate hero.
But Maajid said that, even if those people are not neo-Nazis or white supremacists, you cannot call them fine people for one simple reason - they went to a protest with neo-Nazis and white supremacists.
And the LBC presenter said President Trump was being hypocritical for not matching the standard he set for his predecessor Barack Obama.
Maajid thinks Trump is correct to have criticised Obama for his failure to mention "radical Islamic terrorism". But he says the President is doing the same thing by refusing to mention "white supremacists".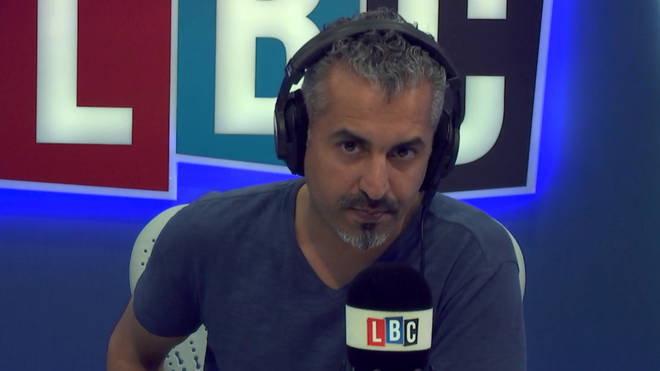 Maajid said: "It took him 48 hours before he could even name white supremacy and condemn it, 48 hours too late. And then a day later, yesterday, he backtracked again, blaming both sides again.
"A woman has just been murdered. You can talk about violence earlier on in the day another time. Right now, our sympathies should be with the woman who was murdered."