Maajid Nawaz: "The Politicians Got Their Revenge, A Dish Best Served Cold"
19 July 2017, 12:24
Following the published list of the BBC's highest-earning talent, the LBC presenter said: "I don't think in the long run, economically it's good for the public purse."
He explained the two reasons why it is bad for the taxpayer.
"Outside of the BBC, private sector media companies offering staff more because now they know how much they earn it makes it easier to poach them.
"That will force in turn the BBC to try and top the offers they get.
"Can only be good for the presenters I imagine.
The second he said, was that "within the BBC it's going to have an inflationary pressure.
"Rightly so those 2,500 staff earning under £20,000 a year, why aren't we being paid a minimum wage?
"I do believe in a minimum living wage"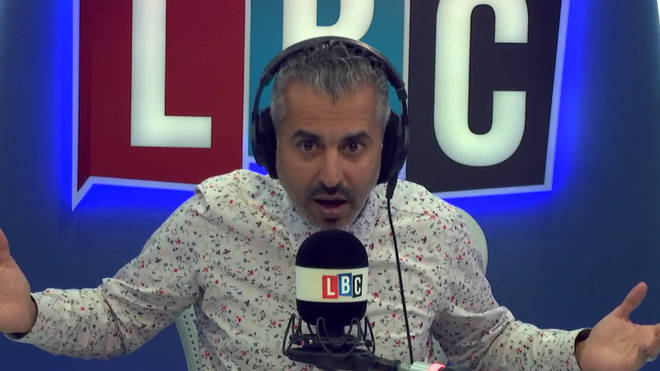 He went onto say, "having said this, I do recognise there is a racial and diversity problem. However he said that he doesn't think the way to solve that is quotas.
Having published the highest-earning list, Maajid said: "Some of this is the BBC's own doing.
"They were humiliating politicians by asking them how much they earn."
He added: "The politicians got their revenge, a dish best served cold".
Watch the full clip above.