Maajid Shuts Down Muslim Caller Who Attempts To Defend The Taliban
13 July 2017, 15:22
When this Muslim caller attempted to defend the Taliban - Maajid Nawaz was not having any of it.
It all started when Abbas in Redbridge vented his anger at the LBC presenter for describing the former Guantanamo Bay detainee Moazzam Begg as an "extremist".
Maajid pointed out that Begg had voluntarily left Britain to live under Taliban governance - but the caller didn't want to know.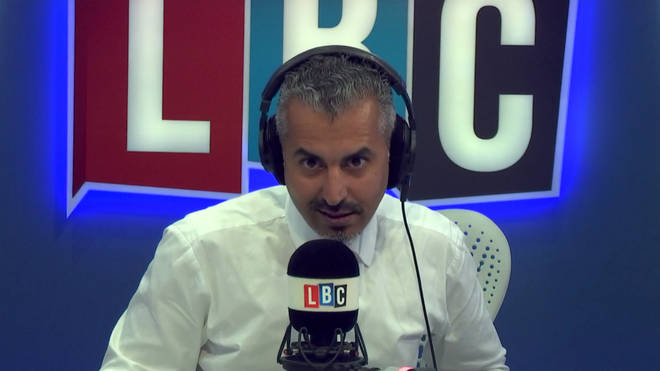 Abbas said it "absolutely" did not make him an extremist, as long as he wasn't "partaking in that particular regime".
It led Maajid to draw comparisons to somebody leaving the UK to join the Nazis - a similarity which Abbas said was "ludicrous".
A bemused Maajid responded: "The Taliban were an evil terrorist organisation, can you accept that?"
When Abbas didn't answer directly, Maajid tried again: "Repeat after me, the Taliban were an evil terrorist organisation".
Much to Maajid's astonishment, Abbas replied: "I'm not going to repeat that Maajid!"
The row lasted for over eight minutes. You can listen to it in full below.