Maajid Turns Fire On 'Preventing Prevent Lobby'
2 October 2016, 15:58 | Updated: 3 October 2016, 07:17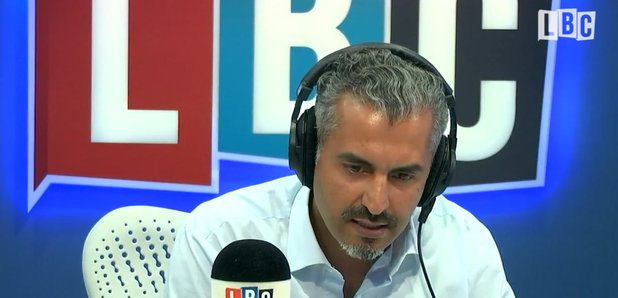 Maajid Nawaz lashed out at the 'preventing Prevent lobby' who are trying to de-rail the governments flagship de-radicalisation programme.
- Maajid Speaks To Man Who Wanted To Assassinate Him
Talking on his LBC show he said a coalition of different interests are trying to block the programme, despite not offering any alternative.
"It's true, Prevent is suffering from a serious brand deficit, it is suffering from a image problem."
"But part of it that is because there's an ideologically driven preventing Prevent lobby that is out there that is committed to undermining any form of counter extremism strategy."
"This motley crew of dogmatists they consists of islamist sympathisers, far-left agitators and then on top of that well meaning liberal multi culturalists, who just want to good, and scared Muslim community groups."
"These groups have gathered around opposing Prevent and attempts to try and get this scheme scrapped."
"These groups are in effect like climate change deniers, they have to get around the very real fact that extremism exists, its real and its all our responsibility to do something."