Maajid's Visceral Take On West's Failure In Syria
1 October 2016, 15:27 | Updated: 1 October 2016, 16:13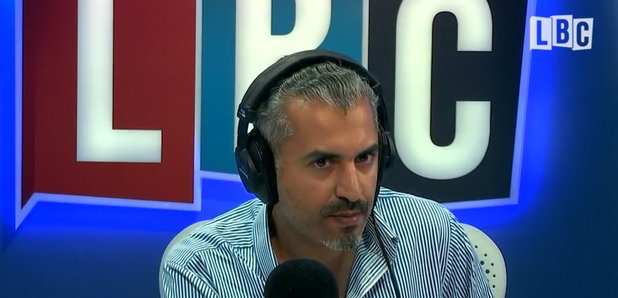 Maajid Nawaz says a lack of leadership by the west in Syria has exacerbated the crisis - leaving us with few options to solve the crisis.
Talking on his LBC show he said that the international community is left with very few options that are at all desirable as the conflict rages.
"There clearly been a failure in leadership here.[Obama's] biggest failure is Syria and it will haunt him."
"I used to be a staunch supporter of President Obama and I have been let down by his lack of leadership over the biggest humanitarian crisis of our time and that is unfolding right now in Syria."
"He's chosen to be remembered for having not gone to what he fears will be interpreted as war."
"When 400,000 thousand people have been killed you don't have the luxury to worry about how to be remembered."
Listen as Maajid gives his expert opinion on the crisis in Syria.