The Proof Islam Has A Problem With Homophobia: Maajid Nawaz
17 July 2017, 15:09 | Updated: 18 July 2017, 06:55
Maajid Nawaz says Islam has a major problem with homophobia - and he has some strong evidence to prove it.
The Council of Ex-Muslims of Britain has been criticised for marching at Pride to highlight the plight of gay people in Muslim-majority countries, with people claiming they are whipping up Islamophobia.
But Maajid says they are right: his religion does indeed have a problem with homosexuality.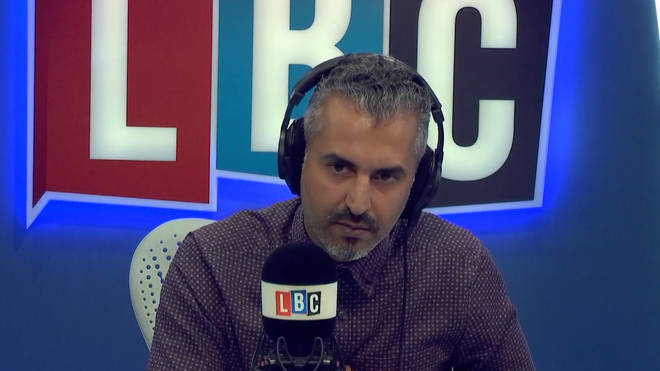 Speaking on his LBC show, he said: "Surprise surprise, the 10 countries in the world that still punish being gay with the death sentence, guess which ones they are?"
He then went on to list 10 countries which are Muslim-majority countries.
Afterwards, he continued: "That's done in the name of my religion.
"Don't try and tell me that our religion doesn't have a history of homophobia. These people marching at Pride have every right to be angry because people like me, Muslims, are killing them, simply for being who they are. Of course they're going to be angry.
"When the genocide happened in Serbia against Bosnian Muslims, I got so angry I got radicalised.
"These guys marching at Pride have every right to be angry because they would be killed in these countries and yet suddenly we're saying they're promoting Islamophobia for criticising the doctrines that would have them dead."