Maajid Nawaz: Proposals To Ban Junk Food Advertisement Is Missing The Mark
12 May 2018, 14:41 | Updated: 12 May 2018, 15:00
Maajid Nawaz says the only reason why the government and Mayor of London want to ban advertising junk food is because they can't outspend the private sector on promoting healthier lifestyles.
The Mayor of London revealed plans to ban advertisements for junk food because of an obesity "time bomb", but faces criticism for "polarising food" by dieticians.
Almost 40 per cent of children in London aged 10 and 11 are classified overweight or obese, according to official figures.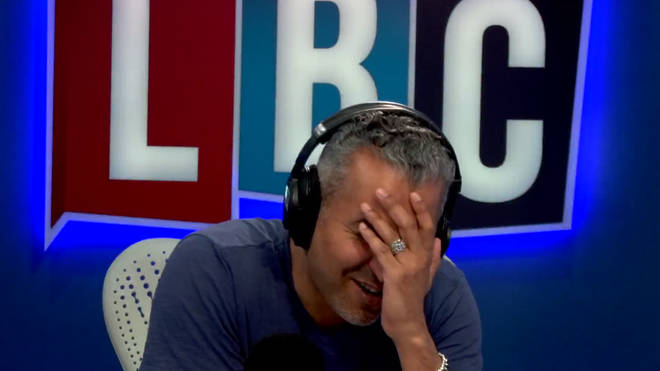 Maajid Nawaz pointed to what he believed was the reason behind the ban.
He said: "Of course the government can't outspend the private sector, so the government is suggesting doing what's it kind of always does, and that is to slap a ban on it in the hope that they can stop these private companies from advertising their their junk food and instead of trying to outspend them which they can't really do."
"Keep in mind this is the same Mayor who previously banned...
"I'm laughing because of the irony here...
"The mayor of London banned a health supplement advert on the underground because, wait for it, the woman in the advert was depicted as being too slim and athletic looking
"You worry about obesity, and wanting to ban junk food adverts, but on the other hand you're banning averts that show and feature a woman in a bikini because she's looking too healthy and athletic and somehow that was body shaming.
"How can you hold those two thoughts in your head at the same time?
"Isn't that a bit of cognitive dissonance?
Maajid concludes with his own solution to all this: "stop banning things and let's start addressing things from an education perspective."