'What Is Your Problem?' Maajid Slams DUP For Their Stance On Gay Sex
2 July 2017, 15:49 | Updated: 2 July 2017, 15:52
As Northern Ireland delay a decision on the power-sharing agreement, Maajid Nawaz calls the DUP's Ian Paisley Jr. a bigot.
A series of deadlines have been missed by Sinn Fein and the DUP to restore the multi-party devolved government in Northern Ireland, with the UK Government extending the talks process until Monday despite the Stormont parties missing Thursday's deadline set in law.
Sinn Fein's leader Gerry Adams has indicated that the DUP are being difficult over issues including republican demands for an Irish Language Act, a Bill of Rights, marriage equality and dealing with the legacy of decades of past violence.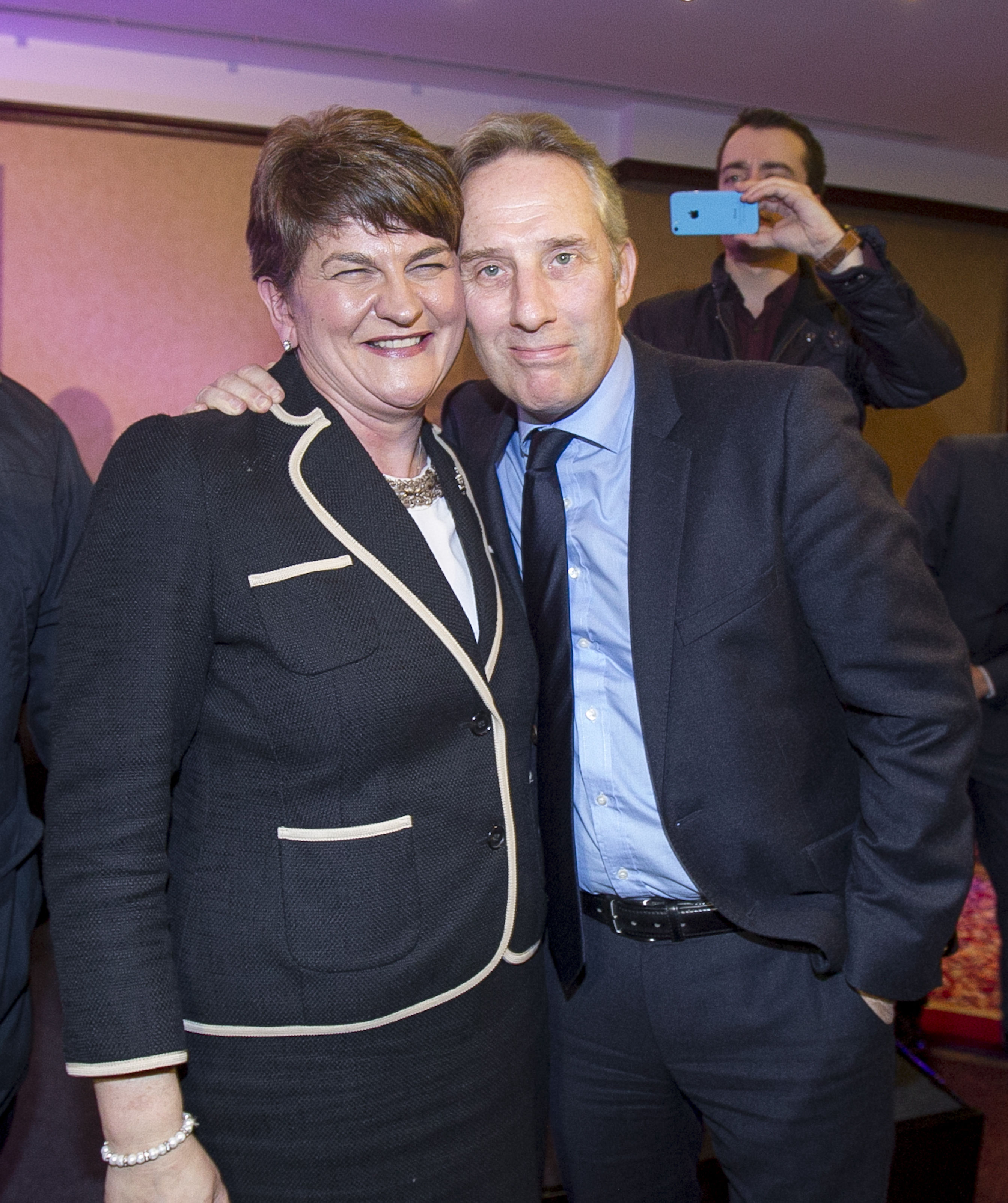 North Antrim MP Ian Paisley Jnr and Stormont Finance Minister Arlene Foster after she became the new leader of the Democratic Unionist Party, at the Park Avenue Hotel, Belfast. Picture | PA
Maajid says that the DUP's stance - and in particular Ian Paisley Jr.'s stand - on gay marriage is from the "dinosaur age".
He said: "What is your problem with gay sex and gay marriage? Seriously, no one is forcing you to sleep with a man, Ian Paisley Jr. so why are you forcing men to sleep with women?"Let them sleep with who they want to. It's none of your business."
Meanwhile, Gerry Adams has said he does not expect a deal to restore power-sharing at Stormont will be agreed by Monday's deadline.