Maajid Can Not Believe This News Story Is True, And It Angers Him
10 June 2018, 17:35
Maajid Nawaz was left bewildered and angered by a news story that a police commander recommends threatening families with eviction will curb urban violence.
"I did a double take when I first saw this story," says Maajid, "and frankly I don't know what to do about it."
But the LBC presenter launched into a rant which ridiculed the idea of evicting facilities from their homes in an attempt to curb violence in urban areas.
"Are we so desperate to solve knife crime we're willing to do anything?" he asked.
The story he refers to quotes a police commissioner who believes the method would work.
Superintendent Nick Davis said that the threat of evicting families linked to gangs "seems to be a particularly effective strategy in changing the behaviour" of members.
"Well obviously!" Maajid shouted.
"I bet if you threaten to bomb other homes it'd change their behaviour too.
"Why don't you take a bulldozer and bulldoze the house down as well, like what happens on the West Bank, and Gaza.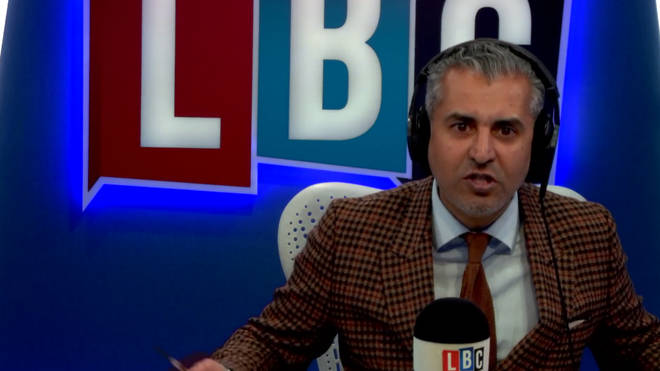 "I'll tell you what else it'll do, it'll breed an entire generation of homeless mothers with children, and angry teenagers who'll want revenge that you've evicted their mother from their home because of an allegation you made against their son.
"Think of the vulnerability that creates in single mothers."