Maajid: Ukip's Stance On Banning The Burqa Is Un-British
23 April 2017, 13:08 | Updated: 23 April 2017, 18:45
Peter Whittle told LBC Ukip will seek to ban the burqa - but Maajid Nawaz, who disagrees with the burqa, says that doing this would be "thoroughly un-British".
Peter Whittle On Why Ukip Wants To Ban The Burqa
Earlier on today (Sunday) Ukip's Deputy Leader, Peter Whittle, joined Andrew Castle to speak about the main policies to be revealed in the party's manifesto.
The politician said Ukip will seek to ban the burqa - and Maajid is not happy.
Maajid said: "I'm no supporter of the niqab nor the burqa, and I will continue to speak out against it. But let me tell you what I also think is thoroughly un-British.
"In fact, [it] is an imitation, a pale imitation, of the very tendency, of the very desire that theocrats have when telling people how to dress, when enforcing their views on others.
"What I think is also very un-British, is that I have an opinion on the burqa and the niqab and that I should somehow force this opinion onto other people through legislation.
"That I should somehow ban certain dress codes for men or women, or that I should somehow enforce certain dress codes on men women.
"I think that's thoroughly un-British because it's thoroughly illiberal."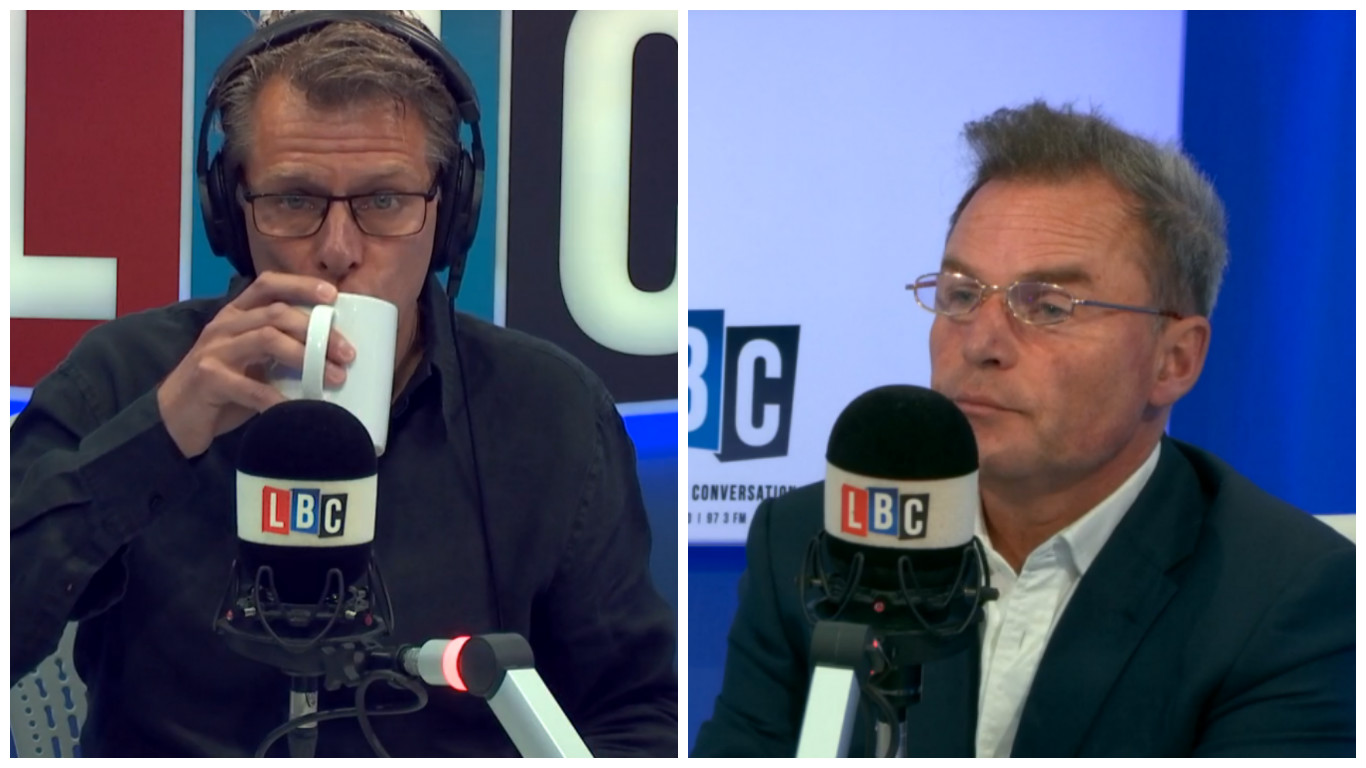 Peter Whittle joined Andrew Castle in the studio earlier on today (Sunday)
He went on: "Liberalism is what gave us our strength, our core culture, our values, our democracy. The liberal democracy that we have rests on liberalism with a small 'l', as its philosophy."
Maajid added: "There's a difference between criticising something, and then forcing somebody to do it just because they don't listen to you.
"So what I think is also thoroughly un-British, is Ukip's decision to call for a ban of an un-British practice."