Maajid Nawaz Realises Psychology Of The Brexit Party After Caller Admitted She's Voting "Brexit" In EU Election
5 May 2019, 14:44 | Updated: 6 May 2019, 08:08
The moment this caller said she'll vote "Brexit" in the upcoming EU elections leads Maajid Nawaz to ponder why Change UK didn't call their party "Remain".
A caller who admitted she was a lifelong Tory revealed to Maajid Nawaz she would be voting 'Brexit' in the upcoming European Parliament elections.
Joan told the LBC presenter that she hasn't cancelled her membership to the Conservatives, but said "neither party, Labour or Conservative are serviced well by their current leaders".
But when Maajid tried to clarify how she would be voting, he realised the psychological difference between The Brexit Party and Change UK.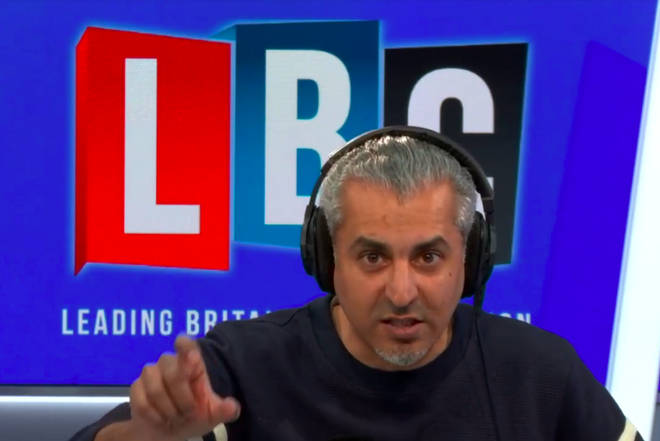 Maajid said: "Joan, a lifelong Tory said I will be voting 'Brexit', the benefit of calling your party 'The Brexit Party.
"Do you see that?
"Why on earth did the Tiggers and the Lib Dems and the Greens not just call themselves The Remain Group?
"Because then you'd say you're supporting 'Remain', it's how language and psychology works.
"That's one thing Nigel Farage has tapped in to, the psychology of the nation which I think Remainers are still trying to grapple with."
Watch above.