Why Maajid Lost Faith In Obama
25 September 2016, 15:22 | Updated: 26 September 2016, 16:20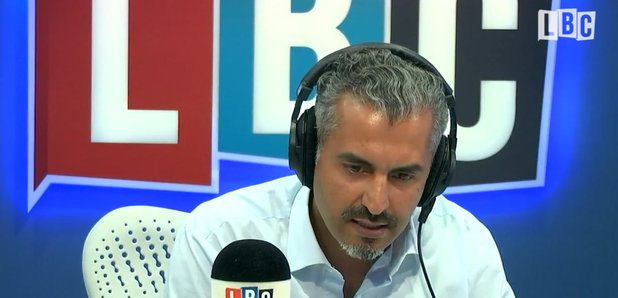 Despite buying into the initial optimism, Maajid Nawaz has fallen out of love with President Obama. This is his brilliant explanation why.
Talking on his LBC show, live from New York, Maajid said that there were a series of events that made him doubt Obama.
"I remember when he was first elected, I was intoxicated with promises of change. It was a heady time: everybody had so much belief in the 'Yes We Can'.
"Then Obama won the Nobel Prize for Peace in the Middle East. I would have said: 'I'm sorry I cannot accept this prize.' It's an insult to every single Syrian who has died and to every single refugee child who has washed up on our shores."
"You know I'm a liberal and I support much of his domestic policies but I just worry that the world, and even domestically within the US, has only become even more polarised since his election."
"Identity-driven division is on the rise. Police brutality and racial tensions and community tensions are in our face every single day, to a point where almost three deaths a day occur under police arrest in the United States."