Brexiteers To Blame For Promises Theresa May Can't Keep
22 September 2018, 11:20 | Updated: 22 September 2018, 11:22
The Prime Minister knows she's heading for a "really bad deal" and it's not her fault, the communications director for People's Vote says.
Tom Baldwin told Matt Frei that the Prime Minister's statement at Downing Street was "all about the media".
The former Labour advisor said: "Scrape away all that posture, there was a Prime Minister who knows she's heading for a really bad deal," he said.
"And the problem isn't her, it's the promises that were made about Brexit, promises that were made that can't be kept.
"There's a drawing realisation coming over this Brexit elite, the Jacob Rees-Mogg's and the Boris Johnson's, that we're heading for a car crash."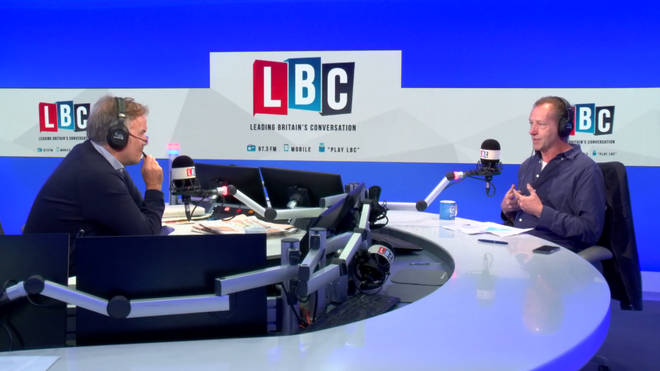 Theresa May made a statement on Friday afternoon following the rejection of her Brexit plan in Salzburg.
Speaking at Downing Street, the Prime Minister said: "I have always said that these negotiations would be tough, and they were always bound to be toughest in the final straight.
"While both sides want a deal, we have to face up to the fact that despite the progress we have made there are two big issues where we remain a long way apart."