EU Negotiator Called Farage "Waste Of Money", So Nigel Called In
31 January 2017, 11:50 | Updated: 31 January 2017, 12:37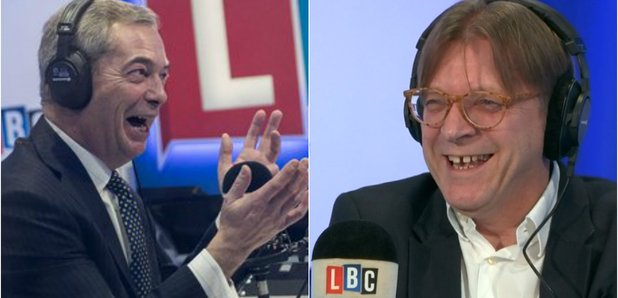 Guy Verhofstadt told LBC that Nigel Farage was the biggest waste of money in the EU. So Mr Farage called up...
Speaking to Matt Frei, the EU's Chief Brexit Negotiator backed up his comments that the wages given to the former Ukip leader are the biggest waste of money in the European Union.
So Nigel Farage called up to have his say.
He said: "The one thing I would say to Mr Verhofstadt is I have just helped to lead a campaign where my salary would be abolished completely.
"I was the turkey that would vote for Christmas.
"So don't worry, once we've left, I won't take a penny of EU salary."