Spy Poisoning: Former Russian MP Points Finger Of Blame To UK
17 March 2018, 11:15 | Updated: 18 March 2018, 08:31
Pro-Kremlin analyst Sergei Markov has claimed Russia had nothing to do with the poisoning of Sergei Skripal and his daughter and instead pointed the finger of blame to British Intelligence.
As the row intensifies over the poisoning of the ex-spy and his daughter Yulia in Salisbury a former Russian MP has made a series of allegations against the UK.
Sergei Markov was speaking to Matt Frei on LBC.
He said: "British authority are trying to falsify the investigation into the poisoning."
"Please re-establish your control," he added as he accused the UK of "playing political games".
Asked by Matt if he was pointing the finger of blame at the British Intelligence authority Mr Markov said: "Absolutely correct."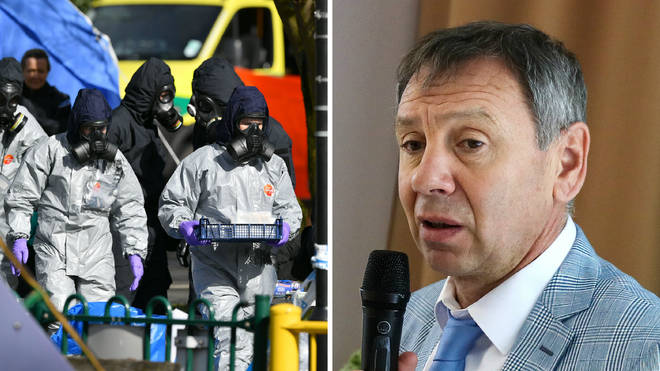 The exchanges between Matt and Sergei Markov followed news that Russia was expelling 23 British diplomats - believed to be intelligence officers.
Speaking earlier this week Theresa May said the "reckless and despicable act" represented an "unlawful use of force by the Russian state against the UK" as she vowed a "full and robust response".
Russia has continued to deny possessing the deadly nerve agent novichok.
Sergei Markov is the director of the Kremlin-supporting Institute of Political Studies in Moscow.